Typing speed is something that every computer user would like to improve. Almost every computer user has his own ways to improve his typing speed. Since, we spend more of our lives working with computers, it is important that we learn how to efficiently type. Though, many of us have learned how to type quickly and effectively in typing classes or in computer classes in schools, but not all of us are familiar with this skill.
Therefore, we thought to compile this collection of some free apps that will allow you to improve your typing speed. We hope that you will improve your typing speed with the help of these apps. Scroll through this collection and enjoy.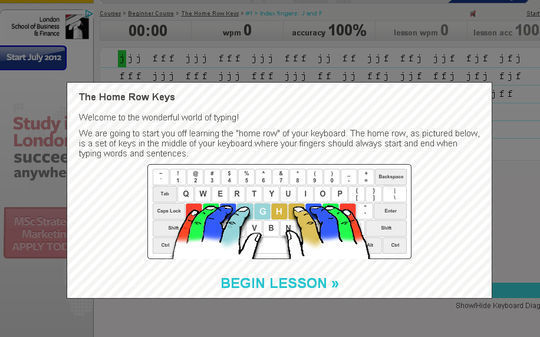 TypeOnline's Number Pad Lessons
How Fast Can You Type the Alphabet?