This is one of the very best list of its kind where you can find the simplest desktop applications that may be very helpful for you as well when you want to get your work done or just for fun. I hope web designers will like this list, but you can also use them and will love them whether you are an office worker, a manager, a supervisor, a student, a home user, etc. Most of them are not very well-known, but they are really amazing in respect to their features. This is the list of 8 (More) Desktop Applications That Designers May Want To Know. Just take a look at them and share your thought's here.
You are welcome to share more  useful tools that will be helpful for web designers and our readers/viewers may like. Do you want to be the first one to know the latest happenings at SmashingApps.com just subscribe to our rss feed and you can follow us on twitter as well.
ComparePSD compares two Adobe Photoshop PSD files for you and highlights the differences. It can compare the difference Layer by layer,  Effect by effect. ComparePSD allows you to select the files in Windows Explorer by right-clicking on them.
You can use Jing to capture anything you see on your computer screen and share it instantly. There is an option to save as an image or short movie.
To help you work with CSS, there is a free tool called Simple CSS, which runs on Mac OS X and Windows. Simple CSS allows you to easily create Cascading Style Sheets from scratch, and/or modify existing ones, using a familiar point-and-click interface.
Adobe® Type Manager® (ATM) Light is a system software component that automatically generates high-quality screen font bitmaps from the PostScript® outlines in Type 1 or OpenType® format. With ATM, you can scale your fonts without the characters appearing jagged, and you can also enable "font smoothing," which further improves the appearance of your fonts onscreen by using your computer monitor's color palette to intelligently improve the rendering of characters.
TeamViewer establishes connections to any PC or server all around the world within just a few seconds. You can remote control your partner's PC as if you were sitting right in front of it.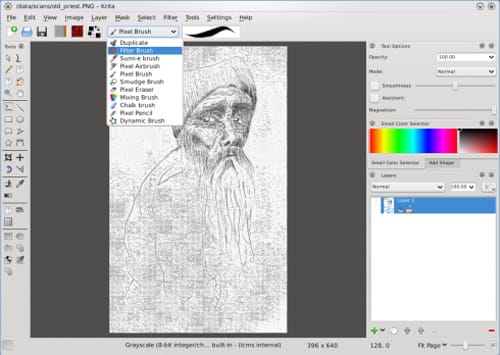 Greenshot is a revolutionary screenshot tool optimized for productivity. You can save a screenshot or a part of the screen to a file within a second and apply text and shapes to the screenshot.
Evernote makes it easy to remember things big and small from your notable life using your computer, phone, and the web. Everything you capture is automatically processed, indexed, and made searchable. If you like, you can add tags or organize notes into different notebooks.
SmashingApps.com participates in various affiliate marketing programs and especially Amazon Services LLC Associates Program, which means we may get paid commissions on editorially chosen products purchased through our links to any of the linked sites from us.