Anyone who uses any modern gadget (PCs, laptops, smartphones, gaming consoles etc.) faces some errors which need to be resolved. The first step in the resolution of errors is that the nature of the error be found. Usually, error type can be judged from the error code which accompanies the error. Today we'll be compiling a rather unusual list; this list contains seven tools to find what error code means. This way user can get a rough idea on where to get started for resolving the errors they face. Have a look:
A service provided by the popular website About.com, this Find By Error Message page lets users browse common error messages seen on PCs. The list is pretty huge and if you face a problem while using your PC, there is a very likely chance that you can find the error details on this webpage.
----------------------Recommendations; Please continue reading below----------------------
The BrianDunning.com error codes websites provides users the ability to browse as well as search for error codes which normally occur on a Windows installation on a PC. Along with that, the webpage lists the top most common and searched error codes in a list and also provides the error code information about MySQL database engine.
This website brings an element of sharing error codes. It not only lets users search for common errors from their huge error code database, but also allows them to collaborate with their friends and other people who have received similar errors in the past. They let users bookmark errors on their website so at later stage if the error re-occurs, they can quickly go to the webpage and open the bookmarked error.
A desktop tool which lets users perform lookups on the errors they encounter. All one needs to do is launch the utility and enter the error code and the tool will return with the basic description of the error. The great thing about this tool that it works for both 32-bit and 64-bit versions of Windows 7 so there's no problem with all the latest error codes.
Acronym for Windows Error Lookup Tool, WELT is another error lookup tool like ErrMsg. It also takes the error code from the user and provides back the description of the error. Works pretty well with common Windows and system errors. It also lets users save the error message as a note which can then later be used to find out more information about the error.
After using ErrorKey, I was forced to label it as the Google of all error codes. This websites has a huge collection of error codes and they can be readily searched using the simple user interface (UI). Also, it has the common error search tags/keywords listed on the main page thereby helping users pinpoint some of the common error messages and categories.
—————————–Recommendations; Please continue reading below——————————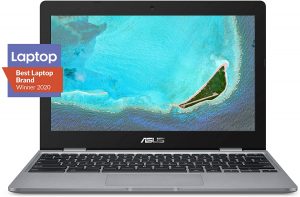 ASUS Chromebook C223 11.6″ HD Laptop Shop Now
This Asus HD Laptop is an amazon's choice for 'chrome computer laptop' is reviewed by 980+ reviewers that is available at only $249.99. It is ready for productivity and performance while being on the go or travelling, with speedy performance, robust security, and convenience for the user. This laptop has Lightweight 2.2 pound body and with thin and premium metallic finish for a sleek appearance having 11.6 inch HD 1366×768 Anti-Glare Display. The machine is powered by the Intel Celeron N3350 Processor (2M Cache, up to 2.4GHz) for fast and snappy performance including 4 GB DDR3 RAM; 32GB eMMC hard drive; No CD or DVD drive with it. Learn more about this product >>>
Similar to Error Key but more useful due to its support for Mac OS errors. This websites covers both Windows and Mac error code searches. Moreover, an iPhone app for this web service is also available. Quite handy for Mac users.