With the plethora of iPad apps available in the market, it has become quite easy to manage your work and improve your productivity. Although people working in the web design and development field spend most of their time on their PCs and laptops and they would hardly get time to check their iPads. But having some handy iPad apps without doubt help them to become more productive by managing their work in a better way.
Here we have put together some useful and extremely helpful iPad applications that will enhance your productivity and let you manage your work quite easily. Some of them are free to download while some of them are paid. Enjoy!
Capture what matters with Catch – now with shared and private Streams, Catch is a free feature-packed app that allows you to capture your ideas and experiences across all your devices with secure auto-syncing to the cloud. Capture photos, jot notes, record voice memos and map your location.
Evernote is an easy-to-use, free app that helps you remember everything across all of the devices you use. Stay organized, save your ideas and improve productivity. Evernote lets you take notes, capture photos, create to-do lists, record voice reminders–and makes these notes completely searchable, whether you are at home, at work, or on the go.
Dropbox is a free service that lets you bring all your photos, docs, and videos anywhere. After you install Dropbox on your computer, any file you save to your Dropbox will automatically save to all your computers, your iPhone and iPad and even the Dropbox website! With the Dropbox app, you can take everything that matters to you on the go.
With this app you can turn easily your data into interactive visual charts.
Take your documents anywhere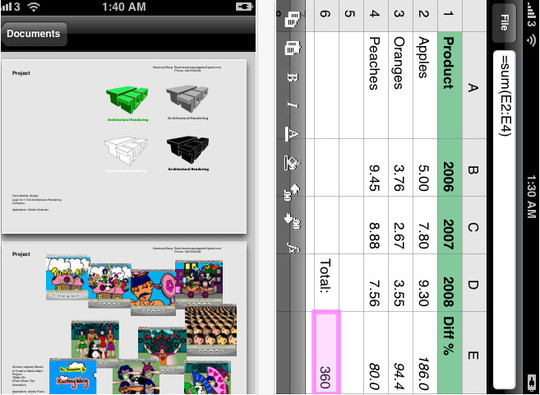 People are using Simplenote to keep notes, lists, ideas and more. Your notes automatically synchronize with your computer and all your devices. It's extremely easy to use. For those who want more power, you can also use tags, pins, versions, and sharing.
Intuitive TaskManager with cloud sync accross iPhone, iPod, iPad and web interface.