The year 2009 is almost ended. We have explored and reviewed so many useful tools and resources for you all the year. Today, we are going to take a look on few of the web apps we have featured that we think you would like bookmark for 2010. I hope designers, developers and programmers will like this list, but you can also use them and will love them whether you are an office worker, a manager, a supervisor, a student, a home user, etc. They are really amazing in respect to their features. This is the list of 69 Coolest Web Apps Of 2009 at Work. Just take a look at them and share your thought's here.
You are welcome to share more useful web apps that will be helpful for our readers/viewers may like. Do you want to be the first one to know the latest happenings at SmashingApps.com just subscribe to our rss feed and you can follow us on twitter and do not forget to become our fan on facebook as well.
An easier and faster solution for cross-browser testing. You can preview and test your web pages on leading browser and operating systems. This will help you get your results in real time, from virtually any computer connected to the internet.
Are you stuck sharing feedback in text documents and email? Notable makes it possible to put your feedback directly on the webpage, highlighting your points exactly. With Notable you can quickly and easily give feedback on design, content, and code on any page of a website or application without leaving your browser.
With Google's free online calendar, it's easy to keep track of life's important events all in one place. With Google Calender, you can let your family and friends see your calendar, and view schedules that others have shared with you. You can get event reminders via email or have text messages sent right to your mobile phone.
With Wix you can create a free website or make free MySpace layouts and Flash MySpace layouts. It's the simpler, faster, better way to build & design on the web.
Zapproved is a lightweight Web tool that makes group decision-making faster, easier and more accountable. It is a unique solution that introduces peer-to-peer and organizational techniques to improve the process of building consensus.
With PhotoSnack it's easier than ever to upload photos, create great photo slideshows, and share them with your friends and family. And by the way, it's free.
You can use this service for free online storage and document sharing. You can store files up to 5GB, and share with anyone, and collaborate on a single document. It will allow you to view Microsoft Office Word, Excel and PowerPoint files from your Web browser.
ConceptFeedback could be a great idea for marketers, designers and developers, provides a free and simple tool for getting third-party reviews on design concepts. Concepts may be posted publicly or privately and can include websites, logos, advertisements, videos, and more.
DimDim is a free web conferencing service where you can share your desktop, show slides, collaborate, chat, talk and broadcast via webcam with absolutely no download required for attendees.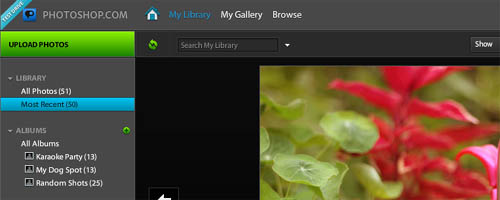 This is your online photo sharing, editing and hosting resource. You can upload, organize, edit, store (up to 2GB free) and share your photos.
FreshBooks is an online invoicing and time tracking service that saves you time and makes you look professional. This is so easy to use, it saves your time and gets you paid faster. You'll actually love invoicing. You can keep track of your expenses, for both projects and yourself and easily re-bill clients on project expenses.
Glasscubes brings together a collection of online collaboration tools which facilitate better team working and improved communication. It will help you to replace email or existing methods of collaborating by using their online collaboration tools that simply enable users to improve how they work together. Glasscubes is perfect for small/medium size organizations, teams and people organizing projects.
With Remindo you can connect, share and collaborate with your team and clients. It will help you to create your company branded intranet in minutes and access it from anywhere on the web. Use it free for up to 3 GB of storage.
HootSuite is the ultimate Twitter toolbox. With HootSuite, you can manage multiple Twitter profiles, pre-schedule tweets, and measure your success. HootSuite lets you manage your entire Twitter experience from one easy-to-use interface.
Color Scheme Designer is a brand new interface, as well as the engine, all rewritten from the scratch. Rapidly increased precision and color space conversions, better preview, enhanced scheme creation system, unique scheme IDs and permanent URL of the scheme.
Mint is a modern, powerful, easy and secure web–based solution for online financial management. You can register anonymously using any valid email address, and then add the log–in information for the online bank, credit union, credit card and investment accounts you want to consolidate in Mint.
You can use PDF to Excel to quickly and easily create highly, editable XLS files, making it a cinch to re-use tables and spreadsheets from PDF files in Microsoft Excel, OpenOffice, Google Docs, and WordPerfect Office. Best of all, you can do it entirely free.
CeeVee is really easier and smarter way to create and share your résumé with anyone. It can simplify the process of posting your resume online.
The web-hosted application for generating color themes that can inspire any project. No matter what you're creating, with Kuler you can experiment quickly with color variations and browse thousands of themes from the Kuler community.
PHPanywhere is a new online service that's changing the way people develop on the web. They enable users to develop and maintain their php/html projects online using any standard web browser.
Zamzar is dedicated to helping you transform your songs, videos, images and documents into different formats. You can easily convert 1GB file. Its gives you 100GB inbox to store your files.
For using WhatTheFont font recognition system, Just upload a scanned image of the font and instantly find the closest matches in their database.
TimeBridge is a web application that makes it incredibly easy to schedule and lead great meetings and follow up after you meet. This could be your best tool for calendar-wrangling, agenda-making, note-taking, team-motivating and a secret weapon in the battle against workplace inefficiency.
Quicken Online simplifies Internet banking by automatically organizing your financial accounts " including checking, savings, investments, loans and credit cards " in one place. You can use Quicken Online to easily and automatically track your spending so you know very easily where to save and when to spend and the best part is, it's free.
CodeRun Studio is a cross-platform Integrated Development Environment (IDE), designed for the cloud. It enables you to easily develop, debug and deploy web applications using your browser.
CoTweet is a platform that helps companies reach and engage customers using Twitter. You can manage up to six Twitter accounts through a single CoTweet login and assign tweets to your colleagues for follow up. Finally, a way to Get Things Done on Twitter.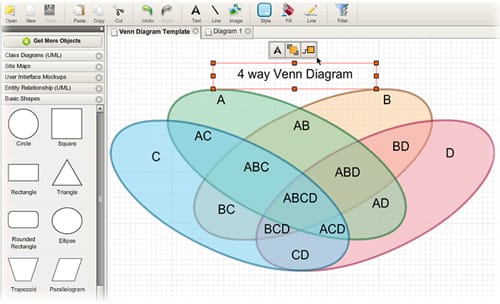 Creately is an Online Diagramming and Design is a joy to use. Its designed for ease of use and collaboration. It takes 'easy' to a whole new level by intelligently adapting to the kind of diagram you are drawing. Creately has been designed so you can draw just about anything, fast and easy.
Bidsketch is an application that lets you create, track, customize, and design beautiful proposals. Multiple ways to present your proposals ensure clients get what they want. You can export to PDF or share online. Every client gets a portal that lets them view and comment on their proposals.
Facelift Image Replacement (or FLIR, pronounced fleer) is an image replacement script that dynamically generates image representations of text on your web page in fonts that otherwise might not be visible to your visitors.
Go2Convert is a set of free web based tools that allow you to convert, resize a picture without having to install any software on your computer. It is not meant to be a complete Image editing software package. It is meant to be an easy to use solution to convert, resize your pictures and digital photos without the need to learn a complex software package. Once you convert, resize an image, you can choose to copy image's URL or download it directly to your computer – It doesn't get easier than that.
Taweet is a social calendar and event promotion application for Twitter. Taweet adds a whole new dimension to your Twitter experience.
If you're wondering whether it's a good idea to paint your kitchen red, you can test it with Colorjive. It just takes a few clicks. You don't even have to pick up a brush. You can paint virtually with Colorjive. They have got thousands of colors for you to choose from. They have a basic account that is absolutely free. With a free account, you can upload a single photo, paint three objects in that photo and save three different versions.
Verb is a user focused task management and sharing application. If you have things that need to be done, then this is for you. Verb was built with individuals and small teams in mind. It is the perfect solution for freelance designers and coders who want to manage themselves and their collaborations.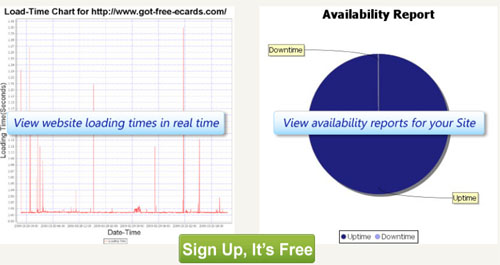 Having a good uptime is essential for the success of your website. 247webmonitoring will monitor it 24X7 from their servers and notify you whenever it goes down. This will check your website every 15 minutes to know it is up. They will send you notification by email or SMS when it goes down. So you can quickly fix the issue and you can stay happy. This way you can relax and focus on your core business. In future, you will also find out how fast your site is from different location.
Tracer is a brand new way to generate more visits and page views. You can get credit when content is copied from your site. It will help you to measure and understand user engagement and Improve your search engine ranking.
Wordoff is simple and useful web tool that lets you remove unnecessary tags and styles from HTML code. Most of us have to cleanup the HTML code manually in our working life. This web tool defintely help all of us in that situation and you also find this worth bookmarking.
Timetonote is a web based collaboration tool that helps you and your team keep track of all interactions with customers, leads, or anyone important to your business. It helps you keep track of your contacts information and of what needs to be done next about them. With Timetonote, you know who you've talked to, what you talked about, and what you need to do next.
MyFontbook is an unique online font viewer that helps save designers time by providing a number of tools to view installed fonts quickly and easily. Unlike a classic font management tool, MyFontbook is platform independent and can be used freely through any web browser.
An intuitive interface makes managing tasks fun. You can set due dates easily with next Friday or in 2 weeks. It has an extensive keyboard shortcuts make task management quicker than ever. Remember The Milk allows you to receive reminders via email, SMS, and instant messenger (AIM, Gadu-Gadu, Google Talk, ICQ, Jabber, MSN, Skype and Yahoo! are all supported).
ShowDocument is a free service for online meetings with fully synchronized co-browsing of any document. It is a quick and simple way to share a document with other people at the same time. It is a web collaboration platform that lets individuals have a free online meeting. It is an alternative to various commercial desktop sharing applications. One can easily upload any file and during the session mark it up with a pen or a highlighter tool in addition to a text box tool and eraser.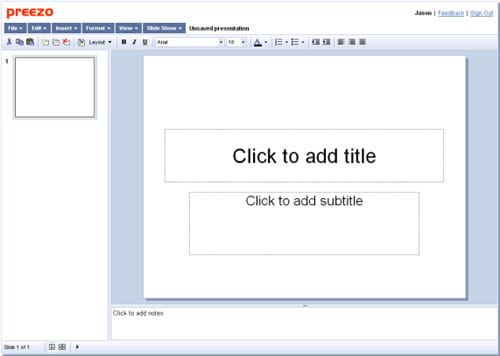 Preezo is an Ajax web application that gives you the power to create and share professional quality presentations over the web without software or plugins.
This is a brand new site that allows you to check out how your website looks in the most popular resolution formats. It's all powered by Ajax & PHP so no need to download anything. Using ViewLike.Us is perfectly free.
MyFax Free lets you send a fax at no charge through the Web to 41 countries including the US, Canada, most of Europe, China, Japan, and South Korea. MyFax supports 178 files types including files created by most popular word processors and graphics programs.
With Shareflow you can share your team conversations so everyone involved can clearly see what's being said, and you can all get more done. The more you use email, the more work you create for your team. Important information gets lost in the shuffle. The Shareflow bookmarklet gives you one-click access to post content from the web to any of your flows. You can use the bookmarklet with Yahoo! Mail, Windows Live Mail, and Gmail to share your email on a flow. Create multiple flows to organize different projects or teams. You can add or remove someone at any time and invited members can create their own flows, so different teams can work amongst themselves.
Mockingbird is an online tool that makes it easy for you to create, link together, preview, and share mockups of your website or application.
Present.ly is an award-winning microblogging platform that keeps your company connected in real-time. Increase your team's productivity by posting updates, sharing files, exchanging ideas, and more.
Creating your own website with Moogo is incredibly easy. Moogo offers you a simple way of creating your own easy-to-update website with style even if you have never created a website in your life before. Moogo is perfect for individuals, small businesses, clubs and organizations, sport teams, real estate…or making a website for your band or your pet.
The Typetester is an online application for comparison of the fonts for the screen. Its primary role is to make web designer's life easier. As the new fonts are bundled into operating systems.
Pict is a free image hosting service that lets you upload and share your images with one click.
You can upload images up to 3.5Mb, JPG/PNG/GIF formats supported, it has automatic image resizing, multiple uploading & much more.
Clicktotweet is the best, easiest and simplest way to promote your stuff on Twitter. Now, whoever clicks on the link will have the message automatically added to their Twitter status box, then they simply click to tweet.
Task.fm is a realy simple reminder and task management tool. Just use task.fm to create reminders that can be dilivered via sms, email or voice call. Task.fm is smart enough to understand your natural lnguage so you don't need to bother entering daters manually. Instead, just type something like "meeting with bob next Tuesday at noon" and they will pick out the date, time and event automatically. You can create reminders on the task.fm site, through email or Twitter. Task.fm is free and allows you to create an unlimited number of reminders.
Font Burner is the easiest way to add great fonts to your website. Just pick one of over 1000 quality fonts, add a chunk of code to your site, then sit back and admire your beautiful typography.
With Live Mesh, you can synchronize, share and access files with all of your devices, so you always have the updated copy of your files. It's very simple and easy that you can now access your files from any device or from the web, easily share them with others, and get notified whenever someone changes a file. The best of all this service is powered by Microsoft and absolutely free for everyone.
Ta-da List is a simple tool that lets you create to-do lists. It's really useful and absolutely free. Ta-da List is the web's easiest to-do list tool. You can make lists for yourself or share them with others. It couldn't be simpler but Ta-da List is the web's simplest and fastest to-do list maker.
A fast service where you can copy/paste your code, recipe, anything else and give the link to your friend.  You can select your preferred languages and possibility to edit pastes. This service support for a large number of syntaxes that you would need.
Tweepler Is an easy, more enjoyable way of processing your New Twitter Followers. View a list of New Followers and classify them in one of two "Buckets" Follow meaning you wish to follow them back and Ignore meaning you don't wish to follow them and want to archive them out of the way, reducing clutter.
Cozi is a free web service that helps families manage crazy schedules, track shopping and to-do lists, organize household chores, stay in communication and share memories"all in one place.
Server Check is the online server checking resource. You can check if a website is working or if a server is offline, lookup a server's IP address, search for other domain names and websites hosted on a server.
Twitterfeed is a free service that will automatically tweet any post directly via your rss feed on twitter that you publish on your blog.

Box.net's online file storage makes it easy to securely share content as a link or a shared folder with anyone inside or outside your company. This will help you create an online workspace where you can share project files, add comments, assign tasks, start discussions or create new content.
EmailTheWeb is the only web-based service that allows you to email any web page to any one. The entire web page is emailed in a flash and is captured as it is now. Your recipient will see the same exact page as you.
Cometdocs is a one of its kinds free online document conversion interface that offers a large set of document conversions that can't be found anywhere else online. Its unique features include on the fly OCR conversion capabilities, over 50 different conversion options and proprietary XPS and PDF conversion abilities that retains formatting, images and text in the selected output format. And best of all its available free of charge for everyone.
Ronin is a flexible application designed for creative professionals looking for an easy, affordable, web-based way of managing clients and invoices. You can send invoices and estimates in multiple currencies. The dashboard provides an at-a-glance summary of account activity for all of your staff users. Quickly access existing invoices and create new clients. Manage your account with simplicity.
Browsershots makes screenshots of your web design in different browsers. It is a free open-source online service. A number of distributed computers will open your website in their browser. Then they will make screenshots and upload them to the central server.
The only thing that people can do through email that they can't do with Twitter is send files. Now with TweetaFile, you can. Pictures, videos, documents… whatever you want to share with your followers or individuals, you can do it with Tweetafile.
imgur is the simple image sharer. It's the best way to host your image, and is always completely free. Sharing your images has never been easier.
Create your own online magazines, fanzines, brochures, catalogs, portfolios and more. Using the formatpixel online editor you too can design page based projects, layout text, upload your own images, add interactivity and customise their appearance.
DocJax is a search engine for documents, which allow you to search documents and e-book from everywhere, preview them and even download them for free.
With Checkvist you can easily work with multiple outlines or hierarchical to-do lists. Extensive use of keyboard navigation and shortcuts allows you to create an outline exactly with your typing speed.
SmashingApps.com participates in various affiliate marketing programs and especially Amazon Services LLC Associates Program, which means we may get paid commissions on editorially chosen products purchased through our links to any of the linked sites from us.