There are many mac osx apps are out there, but getting by free and good ones is not that easy. That is why I am sharing 6 Simple But Really Useful Mac OSX Apps. Read each entry in the list and see which tool suits your needs best.
You are welcome if you want to share more simple max osx apps that our readers/viewers may like. Do you want to be the first one to know the latest happenings at  SmashingApps.com, just subscribe to our rss feed and you can follow us on twitter and follow us on Digg as well to get updated.
DupeZap doesn't delete the items, it only moves them to the trash. Before to click on the trash button be sure that they are the unwanted items. However, DupeZap has a security system that assures you will keep at least one file of the duplicate group on your disk and the ability to restore trashed items.
Mactracker provides detailed information on every Apple Macintosh computer ever made, including items such as processor speed, memory, optical drives, graphic cards, supported Mac OS versions, and expansion options.
DropCopy is simply easiest way to get things from one place to another quickly without dialogs, passwords or confirmations. With this app, You can easily and quickly send files and folders to multiple destinations across your network by simply dragging files onto recipients in a popup window.
Time Track is a tiny and useful time tracking application. It will log all the time you've spent on your computer and show you daily and monthly reports.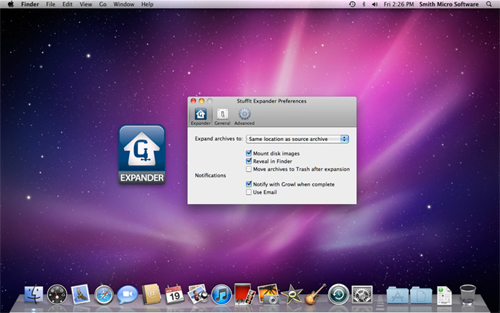 StuffIt Expander is always free. Access StuffIt files, uncompress Zip archives, decompress tar, gzip and bzip archives, and more. Just drag, drop, and you're done.
Synalyze It! is a free and simple to use Mac OS X app which lets you easily edit and analyze binary files of any size. Synalyze It! features enhanced support for many character encodings and it will allow you to interactively define grammars for various file formats.