With online business  and trade being commonplace these days, there's no wonder when we talk about online automobile selling/buying. For years now, there have been countless websites present online which allow people to buy and sell cars. AutoTrader is a famous portal for doing automobile business online. However, today we would be presenting a few websites which are great place to go and shop for your next car but don't come in the limelight due to some reason. This does not mean that they're not good. Have a look:
You are welcome if you want to share more websites to buy sell cars online that our readers/viewers may like. Do you want to be the first one to know the latest happenings at  SmashingApps.com, just subscribe to our rss feed and you can follow us on twitter and follow us on Digg as well to get updated.
Clcarz is a website for US based customers who want to buy/sell their automobiles. The website provides a search engine which allows users to search for cars across multiple cities. There are a lot of search options available which include make, models, year of production, price range. Search results are displayed beautifully sorted against different cities.
If you're interested in eco-friendly cars, then this is the place to go to buy eco-friendly cars. It has separate search options for vehicles based on environment friendly fuel systems and the normal fuel systems cars. Moreover, you can list your own eco-friendly car on the website as well so it can come up in the eco-friendly searches performed by other people as well
Honk is a unique type of online car shopping portal since it advises the visitor on what kind of car would be suitable for them keeping in view their requirements. Moreover, Honk has a car review section as well which reviews new car models from various manufacturers around the world.
Mota is an online car buying place which specializes well in used cars. If you're someone who is looking to buy used cars, Mota is the place to go since it has a great features listing section for each car on sale. Moreover, it allows people willing to sell their cars a platform which can effectively be used to market their car across different domains such as social networks (Facebook, Twitter etc.), blog ads etc.
Motortopia is a complete online portal related to automobiles. It has various sections such as cars, new rides of the week, cool rides, car photos and videos, forums related to automobile talk and so much more which any car lover would like. Moreover, it allows its users to perform selling and buying of cars as well. Motortopia also lists any automobile related events which are to be held at any place in the US.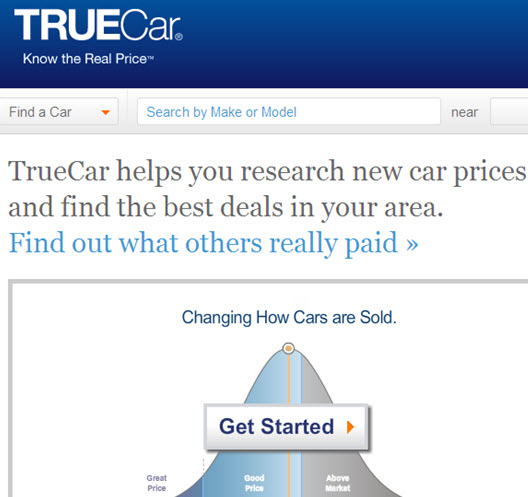 Truecar not only helps you to search for the car which you want, but also tells you what is the average price paid for similar cars which have been sold in the area. This helps users to get an accurate estimate on how much to bargain for a good car deal.
SmashingApps.com participates in various affiliate marketing programs and especially Amazon Services LLC Associates Program, which means we may get paid commissions on editorially chosen products purchased through our links to any of the linked sites from us.