The subtitles for a movie serve an important purpose. If your hearing is impaired or if you do not speak the language used in a movie, reading the subtitles can greatly help in keeping up with what goes on in every scene. If you have rented a DVD, chances are that it includes subtitles. But if you have downloaded a movie it might not have subtitles accompanying it.
To get subtitles for movies and TV shows, there are a number of free tools available online. These tools help you obtain subtitles and, in some cases, let you add subtitles of your own. Check out the list of 5 such tools that we have gathered below.
Subs.to lets you search for subtitles for movies. You can choose your desired language of subtitles. Supported languages include Farsi, Hebrew, Slovenian, and many more. Most of the subtitles include file format and FPS (frames per second) with them.
DivxSubtitles is another online database for subtitles for movies. The site offers better search options that include language, file format, date of upload, number of CDs, minimum quality, and name of movie.
Movie subtitles are not that hard to find online. What are hard to find are subtitles for television shows. Through TVsubtitles you can look for subtitles for most popular TV shows. Subtitles can be found in a variety of languages including English, French, Polish, Italian, Romanian, and many others.
SubtitleSync lets you search for movies and TV subtitles. Additionally it offers online apps for synchronizing, splitting, and merging your subtitle files. If the only subtitles file you can find is out of sync, then these online tools can be of great help.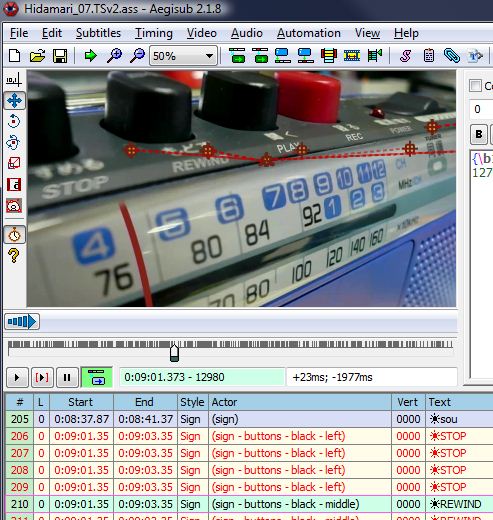 Aegisub is an advanced subtitles tools. The tool is installable and comes in version for Windows, Mac OS, and Unix. You can use Aegisub to create subtitles and position them exactly where you want in your video. You can also edit the font style and size using this program. Existing subtitle files can also be modified.