eBay is a massive online shopping network that lets individuals, companies, and groups sell products online. As a shopper, to search and compare all the products being offered relevant to a query is a mountain of a task. Luckily there are other online tools that make comparing products on eBay easier then it is on eBay itself.
I have gathered a list of 5 online tools that offers this functionality and more. If you are an eBay user, give this list a read. You will surely find something useful.
You are welcome if you want to share more free eBay related services which our readers/viewers may like. Do you want to be the first one to know the latest happenings at SmashingApps.com just subscribe to our rss feed and you can follow us on twitter and do not forget to become our fan on facebook as well.
WatchedItem is the first entry in my list. It presents users with a friendly interface that lets them select a category and then enter some keywords of the query. The results are then shown with their prices and details. A link is provided with each result which can be clicked for further details.
Auction-o-Maniac offers one more feature over WatchedItem. This feature is that in addition to selecting a category and keywords, we can enter the country the eBay offers should be from.
Usage of Stuff Alert requires you to sign up for a free account first. Stuff Alert can be configured to email us a notification each time our hard-to-find item becomes available on eBay.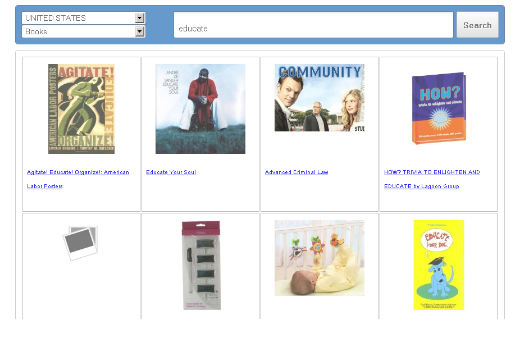 Q-Compare has a basic interface that will appeal to people looking for a something with a simple interface. The search options include country of the offer, category, and keywords of query.
BidFlyer's interface is the most visually brilliant when compared to other tools in this list. Our eBay search results are presented in the form of thumbnails. We can then hover our mouse over an image and the details of it are shown right there. These details include the title and price of that product.