There are many Android and iOS app are out there, but getting by free and good ones is not that easy. In this article we have shortlisted some best apps for Android and best apps for iOS. All apps are different in genre like productivity, health & fitness, education and learning so let's explore. Previously, we have already covered 9 Apps to help you develop Life-changing Habits for the Worth Living Life.
So, without any further ado let's take a look at these and feel free to share this post with your friends and followers. Read each entry in the list and see which one suits your needs best. Enjoy!
You Might be Interested to Checkout These!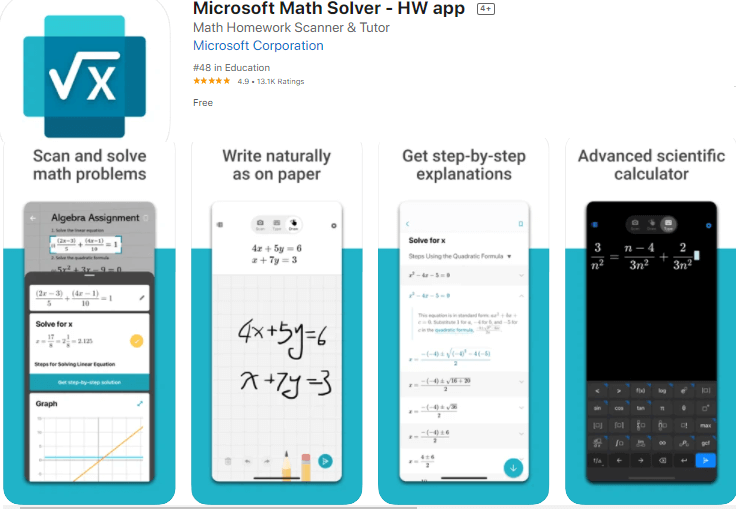 Microsoft Math Solver
Now you can learn math with Microsoft Math Solver for free with step by step instructions. It can help for simple Arithmetic to advanced Algebra & Calculus. Microsoft Math has the ability to  recognize the problem and helps you to solve it with step-by-step explanation. Some key features are: It scans and solves math problems, writes naturally as on paper, advanced scientific calculator, graphic calculator, daily quizzes for practice, and relevant learning resources. You can find more details via link Android and iOS 
Tubio – Cast Web Videos to TV
Tubio is an app to cast web videos and music from your smartphone to TV. Tubio automatically finds all connected TVs around with the help of the same Wi-Fi network. You can enjoy videos from YouTube, Vimeo, Facebook, music from Soundcloud, Mixcloud etc. Supported All DLNA/UPnP/AllShare enabled smart TVs which support Mpeg4 over DLNA, XBox one, XBox 360, Apple TV Airplay, Chromecast, Nexus player, Google Cast, Roku Streaming TV & Media Player and Amazon Fire TV. Main features are streaming videos and music to TV with just a tap, browsing on phone, watching on TV, or pairing easy as play, handy volume control. You can find more details via link Android and iOS
Final Countdown – Track your important events
Final Countdown is a new app but has a potential to grow up. It is the best solution to keep track of your important events. With the help of this app you will never forget your important events in the future. It has countdown the time until an event, or you can track how much time has passed since an important moment of your life. It will help you in both scenarios. Main features are to register, modify or delete events, nicely designed timeline, add photos to events, personalize the countdown style, sort events by date and much more. You can find more details via link Android and iOS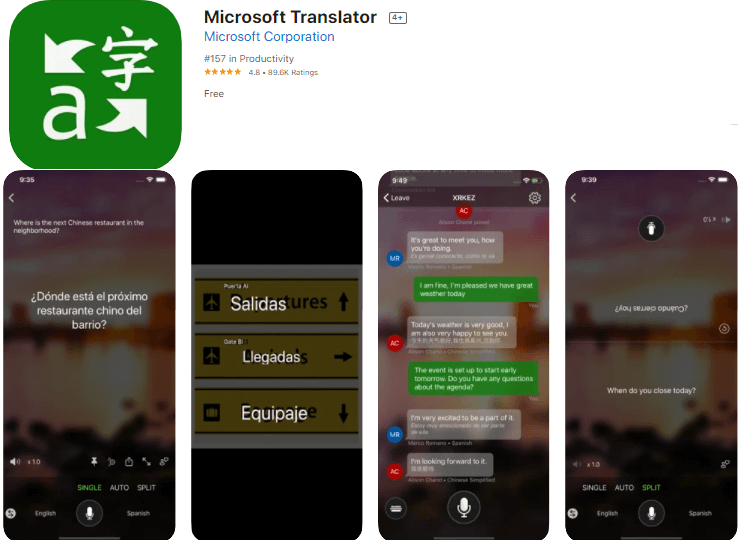 ‎Microsoft Translator
Microsoft Translator is a free translation app for personal use. It has more than 70 languages, to translate text, voice, conversations, camera images and screenshots. You can even download languages for offline translation for free to use without an internet connection or when you travel. It has a  multi-person conversation translation so you can connect your devices and have in-person conversations with up to 100 people across multiple languages. Microsoft Translator has a full of rich features so you can find more details via link Android and iOS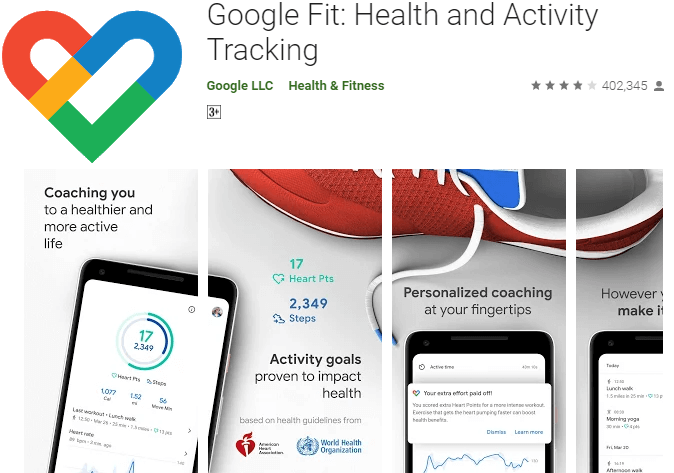 ‎
‎Google Fit – Activity Tracker
Google Fit is a Health and Fitness app that tracks your activity and what measures you need to stay healthy. Exercises and activities that get your heart pumping stronger have massive health benefits for your heart and mind. That is why Google Fit collaborated with WHO and the American Heart Association to bring you Heart Points, an activity goal that can help improve your health. It can see your workouts and get insights such as heart rate, speed, pace, route, and more for your runs, walks, and bike rides. You can see your progress and monitor your goals. It can track all your physical activity and make every move count. For more details click link for Android and iOS