In this compilation, we are presenting 40 excellent tools for designers and developers that can make their job easier. These days, designing has become a tough job because of the head-to-head competition. Therefore, it is very important for the designers and developers to keep themselves up to date with the recent technologies, tools and updates in their fields. Designers and developers always needs right types of tools to excel in their fields.
Therefore, we have compiled this post where we are showcasing 40 excellent tools for designers as well as for developers. Some of them might be expensive but they definitely worth your money. Just have a look!
—————-Recommendations, Please continue reading below—————-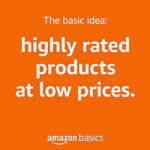 Highly rated daily-life products at low prices Shop Now
From bedding to office furniture and supplies, from kitchen accessories to health & fitness, from storage to travel bags, the amazon basics provides hundreds of daily use products at amazingly low prices with having highly rated consumers feedback. Click here to learn more >>>
Web Component wrapper to the Web Speech API, that allows you to do voice recognition and speech synthesis using Polymer.
Pondasee is a little front-end web developer framework to help designer or developer.
WinJS is a set of JavaScript toolkits that allow developers to build applications using HTML/JS/CSS technology. It provides a distinct set of UI controls with high polish and performance with fundamental support for touch, mouse, keyboard and accessibility.
BLOKK font helps you create good looking mock-ups and wireframes, where layout is more important than latin words.
Pixelapse works with the existing tools you use.Every design iteration is automatically backed up as you work.
Interface Design ready Photoshop Workspace.
A simple tool for converting HEX values to RGB and vice versa.
Super Simple WYSIWYG Editor on Bootstrap.
Headroom.js is a lightweight, high-performance JS widget (with no dependencies!) that allows you to react to the user's scroll.
Feathers is a light weight web application framework that rides on top of Express, one of the most popular web frameworks for NodeJS.
Circular is built as a Backbone.js application that communicates with a MongoDB datastore through a REST API written in PHP.
Plates is a native PHP template system that's fast, easy to use and easy to extend.
Node.app is a low-footprint, Node.js-compatible JavaScript API for your mobile apps.
Declutter your support inbox. Provide support with a team of different agents, with a perfect overview of all your communication.
Simplify iOS development with fun animations and components made to be used in Storyboard or with minimal coding.
Your life's personal dashboard. Open source application, easy to use and deploy.
Martini is a powerful package for quickly writing modular web applications/services in Golang.
An HTML5 video player for AngularJS.
.NET sandbox for developers to quickly try out code and share code snippets.
appear.in is a video meeting system without the need to install any plugins.
The most advanced, yet intuitive, grid system available for Sass or Stylus.
5apps Deploy is a turn-key deployment and hosting platform for client-side web apps.
A Deliciously Simple Framework.
Overlook.io puts structure around in-browser Testing & QA for web apps.
A free library of HTML/CSS/Javascript resources to boost your web projects and learn new tricks.
Discover quality screencasts and become a better developer.
Create rapid and logical page layout and app prototypes with Gumby Framework, a flexible, responsive CSS framework, powered by Sass
—————————–Recommendations; Please continue reading below——————————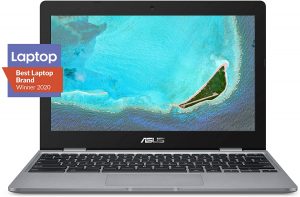 ASUS Chromebook C223 11.6″ HD Laptop Shop Now
This Asus HD Laptop is an amazon's choice for 'chrome computer laptop' is reviewed by 980+ reviewers that is available at only $249.99. It is ready for productivity and performance while being on the go or travelling, with speedy performance, robust security, and convenience for the user. This laptop has Lightweight 2.2 pound body and with thin and premium metallic finish for a sleek appearance having 11.6 inch HD 1366×768 Anti-Glare Display. The machine is powered by the Intel Celeron N3350 Processor (2M Cache, up to 2.4GHz) for fast and snappy performance including 4 GB DDR3 RAM; 32GB eMMC hard drive; No CD or DVD drive with it. Learn more about this product >>>
AppGyver native hybrid app development platform. PhoneGap HTML5 AngularJS SteroidsJS Prototyper Composer iOS Android app development.