In this round up, we are presenting 17 most creative computer mouse designs for your inspiration. The usual computer mouse design has been considered as the standard and there have not been much variation in computer mice designs, but the designs we are presenting here are totally different than the usual mouse design. These computer mice designs are not only extraordinary and eye catching but have also been designed to meet your requirements, and hence are perfectly functional as well.
We hope that you will like this collection and find these mice designs inspiring as well. These computer mice are designed with an advanced streamlined ergonomics along with an elegant finish to make sure that your wrist does not cramp up. Here is the full collection after the jump. Enjoy!
You Might be Interested to Checkout These!
Computer Mouse – Hamburger Shape
The Canon LS-100TKM Mouse, Calculator & Numeric Keypad
Gold Brain Optical Mouse – Fun Series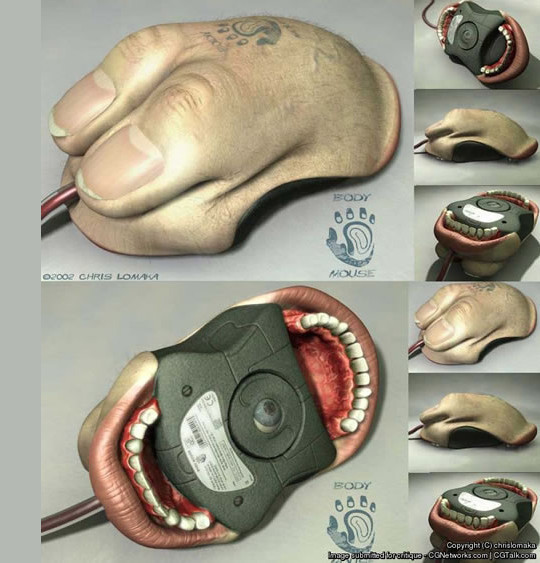 Penguin Ambidextrous Vertical Mouse