Ajax a short form of Asynchronous JavaScript and XML is a set of techniques used by many modern and popular web sites. This technique allows portions of a Web page to be updated without refreshing the entire page, a significant advance in the development of websites and web-based applications. For example, a site might allow you to rate a product or item by clicking on a star image. With Ajax, your vote could be registered without having to load the entire page again. In this post, we are listing down 15 Beautiful Web Designs Empowered With Ajax Techniques for your inspiration. If you like this post so please spread the word as much as possible via twitter.
You are welcome if you want to share more web designs empowered with Ajax techniques that we have missed here and you think our readers/viewers may like. Do you want to be the first one to know the latest happenings at SmashingApps.com just subscribe to our rss feed and you can follow us on twitter as well.
—————————–Recommendations; Please continue reading below——————————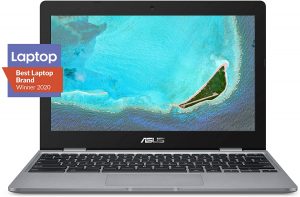 ASUS Chromebook C223 11.6″ HD Laptop Shop Now
This Asus HD Laptop is an amazon's choice for 'chrome computer laptop' is reviewed by 980+ reviewers that is available at only $249.99. It is ready for productivity and performance while being on the go or travelling, with speedy performance, robust security, and convenience for the user. This laptop has Lightweight 2.2 pound body and with thin and premium metallic finish for a sleek appearance having 11.6 inch HD 1366×768 Anti-Glare Display. The machine is powered by the Intel Celeron N3350 Processor (2M Cache, up to 2.4GHz) for fast and snappy performance including 4 GB DDR3 RAM; 32GB eMMC hard drive; No CD or DVD drive with it. Learn more about this product >>>
I will appreciate if you can spread the word via Digg, Stumbleupon and other social media websites, Thank you.
—————————–Recommendations; Please continue reading below——————————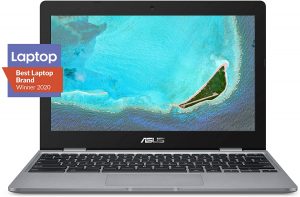 ASUS Chromebook C223 11.6″ HD Laptop Shop Now
This Asus HD Laptop is an amazon's choice for 'chrome computer laptop' is reviewed by 980+ reviewers that is available at only $249.99. It is ready for productivity and performance while being on the go or travelling, with speedy performance, robust security, and convenience for the user. This laptop has Lightweight 2.2 pound body and with thin and premium metallic finish for a sleek appearance having 11.6 inch HD 1366×768 Anti-Glare Display. The machine is powered by the Intel Celeron N3350 Processor (2M Cache, up to 2.4GHz) for fast and snappy performance including 4 GB DDR3 RAM; 32GB eMMC hard drive; No CD or DVD drive with it. Learn more about this product >>>
Shelfari