The best business management tools are that will help you keep track of variables affecting your business and finances, let you generate invoices and directly send to your clients, creating presentations, scheduling meetings, document management, team collaboration and do more in aiding you with your business activities. Today we have gathered a list of 12 Truly Helpful (Yet Free) Web Tools For Effective Business Management.
You are welcome if you want to share more tools which can help managing the businesses that our readers/viewers may like. Do you want to be the first one to know the latest happenings at SmashingApps.com, just subscribe to our rss feed and you can follow us on twitter and follow us on Digg as well to get updated.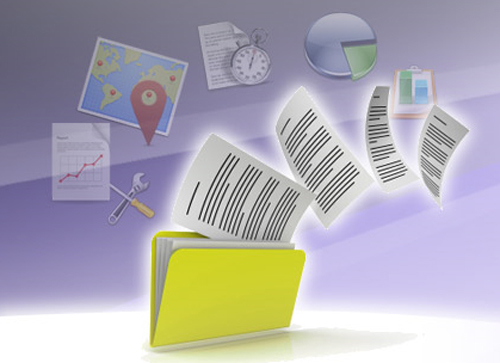 Doocuments is about people exchanging VIP documents. Doocuments technology is perfect for sending VIP files through the Internet without being afraid of the final destination or usage of the VIP information. This is designed both for individual use or company-wide deployments, Doocuments is a Cloud Computing tool that integrates seamlessly into user and corporations workflows with a suite of plug-ins for the main office software suites.
Projectial is a system which makes managing projects, human resources, finances, and time, more effective. Implementing it, you can overview the employees, their tasks and projects, and the whole company.
Skyclerk will change the way you look at bookkeeping and accounting forever. Our system makes it so any small to medium size business can be up and running with a fully robust accounting system in seconds.
Freedcamp offers an extremely easy, yet fully customizable user permission system. You can choose what your co-workers and clients can see, or create a custom group to manage permissions. Each application can be separately managed allowing you to track each and every user role.
Quote Roller helps to automate and streamline the proposal creation process. Forget routine text copy-pasting in Word. With Quote Roller, you can save and reuse general information about your company, terms of service and other things you used to manually put in proposals. Quote Roller also comes with a friendly and intuitive drag&drop interface which features unlimited customization capabilities.
Reel helps you quickly create and share presentations. Each presentation is stored online behind a unique URL, making it easy to poll your audience for for their impressions.
This is a simple time tracking for the busy freelancer. TimePanther can easily track your time straight from your web browser with a single click.
You can work with everyone on Podio: with your co-workers or with your clients in dedicated work spaces. In your free Employee Network your entire company can communicate, anyone with a company email-address can join. Podio Apps add structure to your work, with a social activity stream featuring comments, likes and status updates.
It's an online replacement for the old carbon copy telephone message pad. Any Messages is designed to be super easy and quick to use.
All common tools for taking meeting minutes (like pen &paper, Microsoft Word or Excel) are not suitable to track tasks or create follow-up meetings, nor are the capable of sharing the document easily with many meeting participants. AgreeDo addresses all these issues. And there is a lot more, From the moment you start using AgreeDo, your meetings will generate results.
Tradeshift is a global startup with the ambition to change the way we do business by allowing organizations to exchange invoices for free. It connects businesses to all their suppliers and customers regardless of company size not only saving time but also ensuring they get paid faster at both ends of the supply chain.
Otipo is a web-based application which provides a new and fun way for scheduling shifts. Forget your Excel sheet, notes and chasing after team members, forget phone calls and all that nonsense. With Otipo, all the required information is in one place, and all the team members can access it from anywhere, anytime. It's time to say goodbye to the pen and paper and let Otipo schedule like a pro.
SmashingApps.com participates in various affiliate marketing programs and especially Amazon Services LLC Associates Program, which means we may get paid commissions on editorially chosen products purchased through our links to any of the linked sites from us.