Wondering how to make your iPhone helpful for you so most of the time you don't need other devices to perform different tasks? One obvious way is to keep an eye on countless iOS developers who develop such apps. And here we are listing down 11 Totally Awesome Apps For Your iPhone. Read on this list of great iPhone apps f to try them all out – they're free!
You are welcome to share if you want to share more iPhone Apps that our readers/viewers may like. Do you want to be the first one to know the latest happenings at SmashingApps.com just subscribe to our rss feed and you can follow us on twitter as well.
CamScanner turns Phone into Scanner. With CamScanner, you are able to digitize any paper documents by photo shooting. Simply take a picture of any paper documents such as receipts, whiteboards, notes, agreement and so forth, and CamScanner can auto crop image, enhance image quality and to create an industry standard PDF file. Then you can easily sync documents via iTunes, upload to cloud like Evernote, Dropbox, Google Doc, Box.net, iDisk, or manage by tagging or searching.
The Free Wi-Fi locator helps you find free Wi-Fi hotspots where ever you are. With a simple tap of the icon you can see locations near you. Click on a location and receive the exact driving directions.The bad about this application is that this is valid for US users only.
This app allows you to be a responsible driver and stay connected by reading unlimited messages for free.
Touch Mouse by Logitech turns your iPhone or iPod touch into a wireless trackpad and keyboard for your computer. works over Wi-Fi, so you can use it anywhere in the house. And to make typing easier, text is displayed on the screen of your iPhone or iPod touch as you type, so you can see what you're doing without having to continually look up and down.
USB Disk lets you store and view documents on your iPhone and iPod. It has an amazing built in document viewer and is very easy to use, with a simple and intuitive interface, yet it contains many powerful features. Drag and drop files in iTunes to transfer them to your iPhone / iPod, then view them anywhere.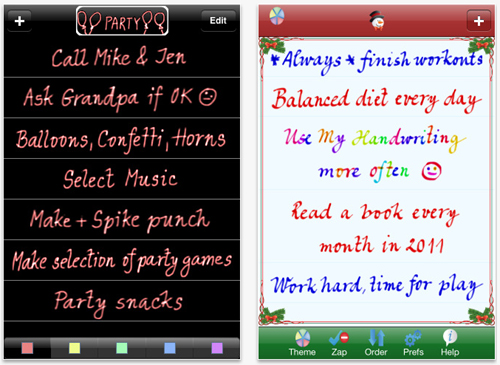 Have you ever wanted to write fast, beautiful notes without having to use the popup keyboard? How about just using your finger on your iPhone, iPod Touch or iPad's gorgeous screen? Use Your Handwriting® (UYH) is a powerful yet simple way to organize and express yourself. Instead of typing items in, Use Your Handwriting lets you write them by hand (well, by finger) – and with its unique graphic rendering engine, makes what you write look like your actual handwriting.
Convert Everything is a simple application that can convert between units (distance, area, weight, etc), translate words (online using google translate), convert currencies with rates updated online.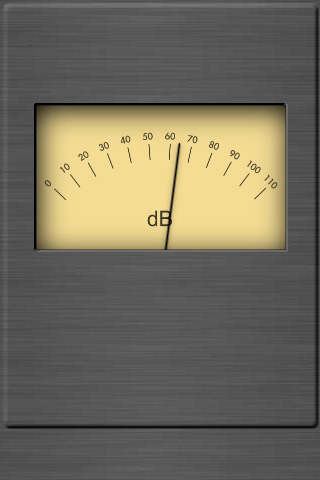 Want to know what noise level is around you? in the restaurant? in the train? in the office? This app will show you how much noise is there in your surrounding.
Battery Master Free shows you the current battery level of iPhone /iPod Touch, e.g. the remaining time for standby, audio, video, Internet browsing in different scenarios. It can also notify you while your iPhone/iPod Touch is fully charged.
This camera app has some really good features like take new pictures while other pictures are saving, this allows you to take multiple pictures in a short period of time. It controls horizontal and vertical zoom separately, which makes your camera more fun. For example, you can take a picture that makes someone look skinny/chubby.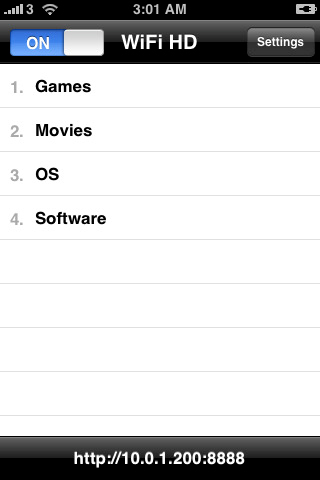 Turn your iPhone into a wireless, mobile external hard drive. It works over any WiFi connection. You can now share, copy, and backup your files to and from your PC / Mac / Linux / or another phone.