As we most of the time looking for minimal themes for our websites, so, we have put our efforts to collect few most simple wordpress themes in one place. In this post, we are going to share with you some super simple WordPress minimalist themes that help you in creating your simple blogs. All these WordPress minimal themes are easy to use, time saving, and you can easily make any changes according to your work requirement. So make your website more decent and fast loading with these superb and awesome WordPress minimal themes. Feel free to share your opinions with us via comment section below.
Tip: If you are looking for a visual wordpress theme builder then Divi theme builder would be the right choice to end your searching and start discovering it for your next project. Divi is more than just a theme, it's a website building framework that makes it possible to design beautiful websites without ever touching a single line of code and without installing and configuring dozens of disjointed plugins. We think this is the future of WYSIWYG, and it's unlike any WordPress theme you have used before.
Serena
If you are a writer or blogger, this clean and minimalist theme can absolutely be your next layout for your blog.
Zeus
This theme would be a perfect based for the child theme. It is super clean and minimalist.
Generic
This is a fully seo-friendly, responsive, jquery-based wordpress theme.
Minimum Minimal
This theme is beautifully crafted as an amazingly light weight wordpress theme and having mobile friendly, responsive features.
Burger Factory
This theme puts more focus on text/words instead of images. This is one of my personal favourite theme.
Reyl Lite
If you need a robust user experience, go with Reyl Lite. It is SEO optimised and responsive too.
Chronus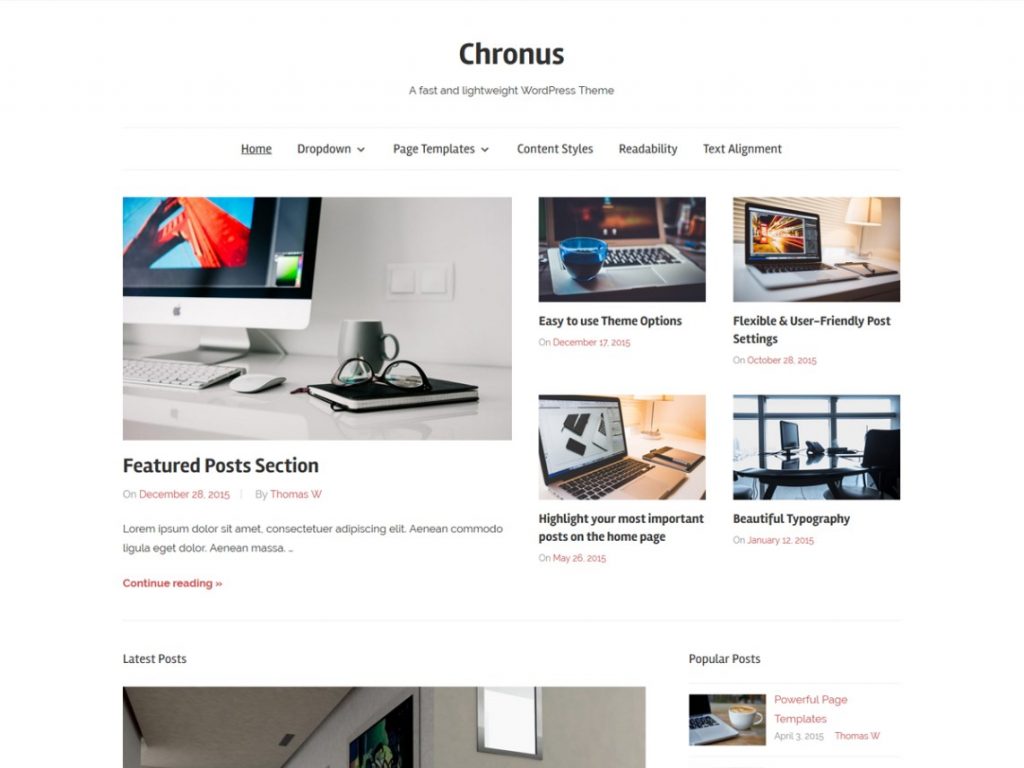 This theme is basically best for personal blog, news, magazines etc. It is fast, seo-friendly and lightweight.
York Lite
It is a grid based layout WordPress theme for photographers, creatives, freelancers and agencies alike.
Skil
This is just a minimalist theme at its best.
Briar
This one is another simple yet just minimalist theme around.
Integer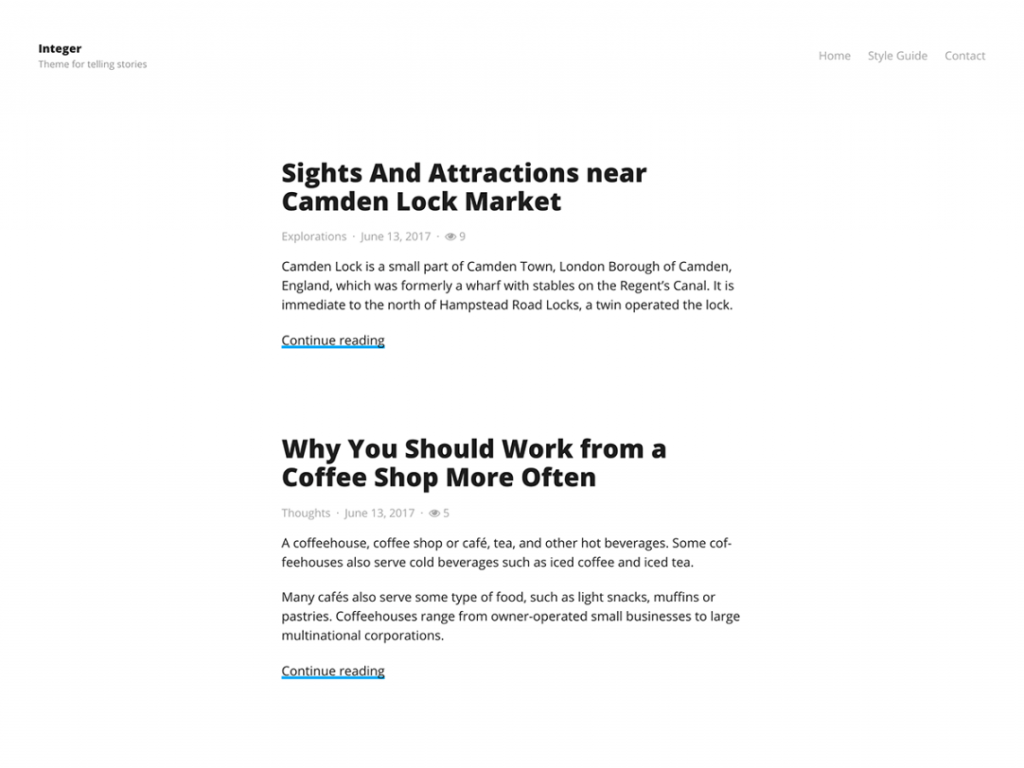 This a simple column layout blogging theme with minimalist approach.