Today, mobile technology has been so much advanced than ever before. Now, we have billions of apps designated for different purposes that have made smartphones more of a help these days. With these productivity apps, one can make good use of his leisure time. Most of the time spend leisure is during travel and with these apps installed on smartphones, businessmen can take advantage and utilize their time in better way.
Without any further ado, here is the complete list of 11 must to have mobile apps that will improve your productivity. This list includes smart to-do lists, calendar apps, management apps for better control of tasks, teams and even passwords, and a productivity timer. Enjoy!
LastPass – Password Manager & Secure Vault
LastPass is an award-winning password manager that saves your passwords and gives you secure access to them from every computer and mobile device. You only remember one password – your LastPass master password. Keep your passwords secret, and use LastPass to automatically fill out your logins.
SugarSync is the best way to backup, access, sync, and share all your files and folders including documents, photos, videos, and music — from any computer or mobile device.
NoteStream: Never Stop Learning
The NoteStream™ app is for learning about things that intrigue you: think science or history, even travel, gardening, health, food and more. NoteStreams are specially formatted for reading on your smartphone—so you can learn more, start a conversation and understand the world around you.
Mailbox is a completely redesigned inbox that makes email light, fast, and mobile-friendly. Quickly swipe messages to your archive or trash. Scan an entire conversation at once with chat-like organization. Snooze emails until later with the tap of a button — they'll return to your inbox automatically so you can focus on what's important now.
inClass, the last school app you will ever need, is here to help you survive school. No matter how complex your school schedule is, inClass will help you keep track of all your courses. Not only that, but it will help you keep track of your tasks by reminding you that one is due soon, that way you have no excuse to not do your homework.
Basecamp for iPhone – Official App
The official app for Basecamp, the world's #1 project management app.
Capture your thoughts, discoveries, and ideas with OneNote, your very own digital notebook. With OneNote you can seize that moment of inspiration, take your class notes, or track that list of errands that are too important to forget. Whether you're at home, in the office, or on the go, your notes are available to you on all your devices.
Your messages, photos, songs, and links live in many places. They live on your phone, tablet, computer, and all the other devices that are a part of your life. Sometimes they come from friends, and sometimes from people you follow. Pushbullet is a place where they can all come together and be easily accessible.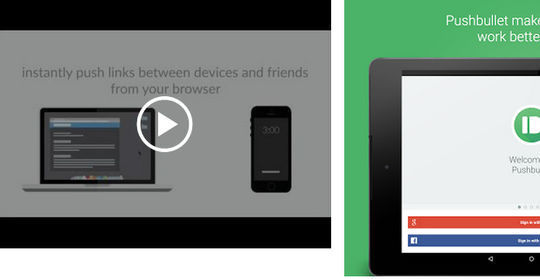 The fastest and prettiest way to shorten URLs and get their click analytics.
All your team communication in one place, instantly searchable, available wherever you go.