Here, we are showcasing a useful collection of 9 mobile apps for a better driving experience. There are plenty of different kinds of apps available for mobile platform for different purpose. People who regularly drive sometimes need certain apps to help them find the route to their destination, finding out parking lots, displaying traffic conditions and so on.
Here is the full collection for you. Enjoy browsing through this collection and discover some of the great apps for better driving experience. These apps will help you find parking spots, the cheapest gas stations near you and display traffic conditions. We hope that you will like this collection and find this assortment useful for you. Enjoy!
GasBuddy uses gas price information provided by our users to bring drivers together to support the common goal of saving money on gas.
The award winning RepairPal app tells you the right price to pay for your repair, finds you a great mechanic in the area, tracks all your repairs, and gives you one-touch access to roadside assistance.
TaxMileage – Track Electronically your Trip by GPS, produces a Mile Log for IRS Deduction and Business Expenses Reimbursement report.
Waze – GPS, Maps & Social Traffic
Waze is the world's largest community-based traffic and navigation app. Join drivers in your area who share real-time traffic & road info to save time, gas money, and improve daily commuting for all.
INRIX XD Traffic Maps & Alerts
INRIX® XD™ Traffic is a free app that helps drivers be on time for the important people and events in their lives. Choose the fastest route, get recommended departure times to your destination and easily share your arrival time with friends and family.
Download the Craftsman Garage Door app for new Craftsman Garage Door Openers with AssureLink™ Connectivity. Can't remember if you closed your garage door? No need to worry… You can now use the Craftsman Garage Door app and your Android phone from anywhere to check if your garage door is open and then close it if necessary. Convenience. Security.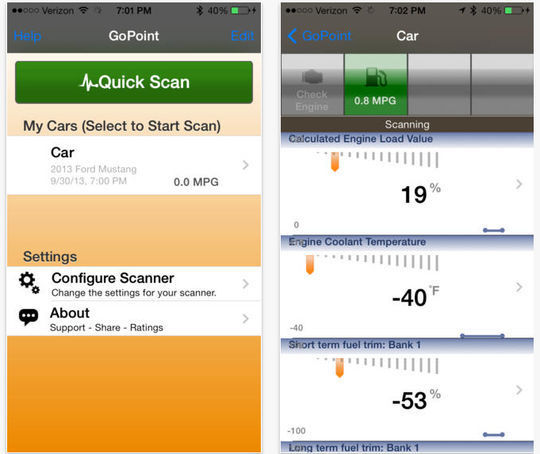 A Speedometer for your phone. Displays, Current speed in mph or km/h, Distance traveled, Maximum speed, Graph of recent speed.