If you want to create some outstanding and attractive marketing magic then you should try this collection. In this post, we are presenting top 11 free tools which help you to make marketing magic. In this post all these tools are free and very useful. When you use these tools in your projects it makes your designs more appealing and wonderful. All these superb tools are free to use, save time and easy to use.
You can also download these tools without paying any cost because all these tools are free. Check this out and get to pick one. You can also share your comments with us your comments are always welcome. You can also download your favorite one.
Bring your life's work together in one digital workspace. Evernote is the place to collect inspirational ideas, write meaningful words, and move your important projects forward.
Get access to files anywhere through secure cloud storage and file backup for your photos, videos, files and more with Google Drive.
Canva makes design simple for everyone. Create designs for Web or print: blog graphics, presentations, Facebook covers, flyers, posters, invitations and so much more.
Enhance your social media management with Hootsuite, the leading social media dashboard. Manage multiple networks and profiles and measure your campaign results.
Use this free headline analyzer to write awesome headlines for blog posts and email subject lines that drive social shares, traffic, and SEO value.
Develop a High Quality Inbound Link Profile.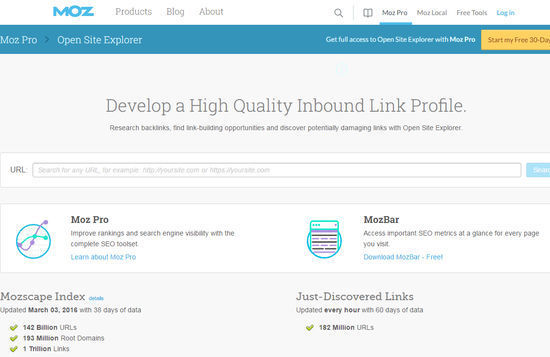 See your site how the spider sees it. This one stop glimpse of your site's most basic information can give you insight into minor adjustments which can have a major impact. Use this tool to evaluate your internal links, meta information and page content. By using precision in regards to these elements you can structure your site to reach its maximum potential.
Readability is a web and mobile app that zaps online clutter and saves web articles in a comfortable reading view.
Today, we're happy to announce a partnership between Followerwonk and Buffer to help you optimize your tweets. Looking for the best time to tweet to reach more followers? The data is now at your fingertips!
SimplyMeasured LinkedIn Analysis tool
Try one of our free reports to analyze your brand across Twitter, Facebook, Instagram, and more.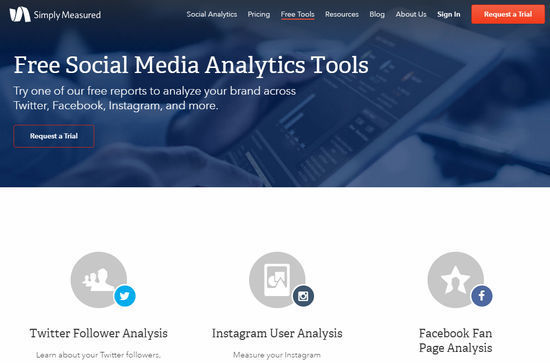 Website Grader is a free online tool that grades your site against key metrics like performance, mobile readiness, SEO, and security.