This is one of the useful list of its kind where you can find the must have online web apps that may be very helpful for you as well when you want to get your work. I hope web designers and developers will like this list, but you can also use them and will love them whether you are an office worker, a manager, a supervisor, a student, a home user, etc. Most of them are not very well-known, but they are really amazing in respect to their features. This is the list of 11 Amazing Free Web Applications To Make Your Lives Easier. Just take a look at them and share your thought's here.
You are welcome to share if you know more free apps that are really useful and our readers/viewers may like.  Do you want to be the first one to know the latest happenings at SmashingApps.com just subscribe to our rss feed and you can follow us on twitter and you can follow us on twitter and do not forget to become our fan on facebook as well.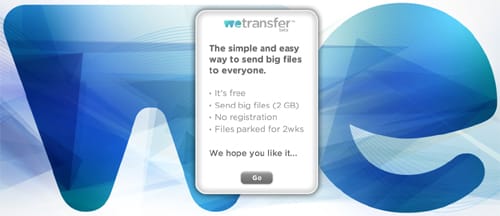 WeTransfer is a free service to send big or small files from A to B. This will help you send your videos, music, photo albums or documents to friends and colleagues.
With Youblisher you can make your pdf documents flippable and attractive looking book style presentation. It is like touching a real document.
Mitto is a safe and secure online password manager. This free Internet password storage service lets you add the passwords to all of your favorite sites in one place then logs you in to each one of them by simply clicking a button. Now you don't need to remember or retype your passwords anymore. You can access your passwords securely from any computer, organize them with tags, securely share them with trusted friends and more.
Squareleaf is a simple and intuitive virtual whiteboard, complete with all the sticky notes you'll ever need. Unlike the real thing, Their notes don't fall off all of the time.
FlockDraw is the most seamless realtime collaborative drawing tool ever. You can do whatever you want. Do it together. Just grab a tool and pick a color and start drawing something.
you can use this site to remove passwords and restrictions (such as printing, copying text, etc.) from PDFs.
Using Apollo can help you get accurate feedback from your clients. You can use it to give feedback easily to your colleagues/friends etc.
You can create fabulous looking profile with Profilder easy to use yet powerful editors. It has thousands of free high quality palettes, patterns and backgrounds to be used.
Flexamail allows you to control the web while never leaving the comfort of your inbox. You can post images, share files even surf the web. If you know how to use email, you already know how to use Flexamail. It's easy to learn, easy to use, yet powerful.
ideone.com is designed mostly for programmers (but, of course, common plain text can also be uploaded). You can use it to share your code in a neat way,  run your code on server side in 38 programming languages and do it all with your own input data.