This is one of the very best list of its kind where you can find incredibly useful and life saver FREE web apps that you probably never heard of and these would be great enough to bookmark or just for get in your knowledge. I hope everyone of you will like this list, you can try these whether you are an office worker, a manager, a supervisor, a student, a home user, etc.
These are really amazing in respect to their features. This is the list of 10 Perfect Web Apps To Simplify Every Internet User's Life. Just take a look at them and share your thought's here.
You are welcome if you want to share more useful web apps that our readers/viewers may like. Do you want to be the first one to know the latest happenings at  smashingApps.com just subscribe to our rss feed and you can follow us on twitter , follow us on Google Buzz and do not forget to become our fan on facebook as well.
1DayLater is a free website that lets users enter tasks and enter the value of those tasks either in time units, money, or distance units. Once we have all our tasks fed into our 1DayLater account, we can view graphs of our activities and vary the graph parameters to see what our time/money/distance is being concentrated on. Read more about it…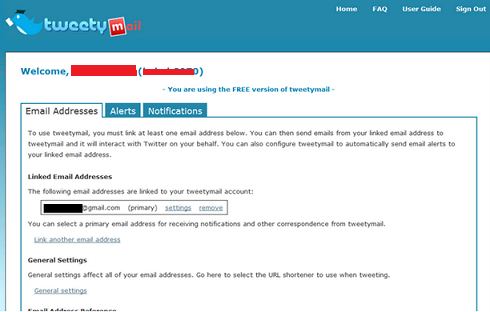 TweetyMail is a free to use Twitter client that offers what no other Twitter client offers and its features will not be implemented by Twitter any time soon. With TweetyMail, Twitter users can control their accounts via email. This means that to perform almost any task, all you have to do is send an email to an email address; to receive any Twitter messages or updates, all you will have to do is check your email. Read more about it…
Webklipper is a free to use website that performs all the functions I have outlined above. We start using the service by adding the URL of the website we want to share in the assigned box on Webklipper's homepage. Read more about it…
CutMP3 is a simple to use website that will be a great help to anybody looking to cut off a portion from an MP3 audio file. Give the site a try and drop a comment to let us know what you think. Read more about it…
Headmagnet is a free to use website that lets us stay in touch with anything we never want to forget. After creating a free account we can create study lists of flashcards.; these flashcards can be used for remembering anything we want. Read more about it…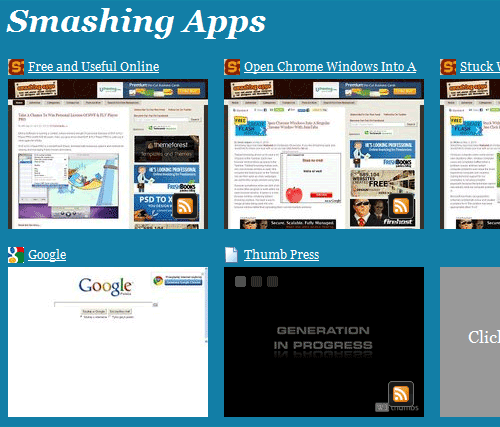 Sitehoover is a website that provides its startpage feature to users for free. It creates small bookmark containers which it calls "hoovers." On the homepage we enter the name of our hoover and click on the button reading "start a hoover." We are prompted to sign up for an account which is a very short process. Read more about it…
In case you do not know what the term means, online collaboration is a group of individuals working on the same file or document online. Everybody makes changes and edits to the documents and these changes can be viewed by other group members. Currently countless websites offer this service. One such website is Sync.in. Read more about it…
Mitto's aim is to be the most secure and feature-rich free online password manager. Their password keeper is designed with a full range of features that make it easy to access all of your important password-protected sites while protecting your security from hackers and other dangerous online predators. Read more about it…
TheLetterGenie is a web service that eliminates the need for somebody to fill out the receiver's information in a letter. Instead of a single template being used for all contacts, TheLetterGenie can be fed our contacts, and then we can specify the template to be used for each contact. This way when we begin writing a letter to a contact, all we need to do is type the body of the letter – the salutation, receiver's information, and the rest has already been filled out. Read more about it…
PocketSmith is a free web service and one of those "extra bits of help" which we can employ to manage our finances. It basically acts as a calendar which we can feed our expenses in and which can forecast our future cash positions. Read more about it…