Wondering how to have fun with your iPhone? One obvious way is to play games on it. And I have found 10 great iPhone games which you won't need to pay anything for. Read on my list of top 10 free iPhone games. Try them all out – they're free!
You are welcome to share if you want to share more iPhone Games that our readers/viewers may like. Do you want to be the first one to know the latest happenings at SmashingApps.com just subscribe to our rss feed and you can follow us on twitter as well.
* Note: All these games are compatible with iPod Touch, iPhone, and iPad.
TapDefense
TapDefense is a tower defense games. Like all games in this genre, your job is to fight against waves of enemies by building towers; these towers repel your enemies with various weapons. The game has 42 levels, 6 types of tower, 7 different enemies, and 6 game modes to play. Get TapDefense from here.
Topple
In Topple, you have to balance an increasingly wobbly stack of colorful shapes. You slide them into place using the touchscreen controls; to prevent the shapes from tappling, you can tilt your iPhone. The expressions on the 'faces' of each shape adds humor to the game and makes it very fun. Get Topple from here.
iBall3D
iBall3D is a remake of the classic Labyrinth game, but in 3D you'll have to guide a ball from a location to another. You do this by orienting your iPhone or iPod touch, avoiding the holes. Once a level is completed, you'll be able to send your score to the iBall3D server, and consult your world ranking position. Get the game from here.
iSplume
A 'splume' in this game is the round figure you see in the image above. The objective is to connect as many similarly colored splumes together. This completes the level and moves the game forward. You use the iPhone's accelerometer to play iSplume. Get iSplume from here.
Cube Runner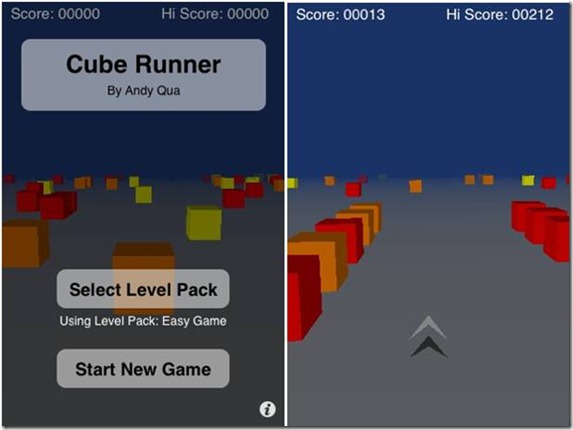 This game is one of the early entries on the App Store. The game's objective is quite simple: you use the phone's accelerometer to guide your triangular spaceship through the landscape of cubes, trying to avoid them. Players can even create their own levels thus presenting challenges to their friends. Get Cube Runner by clicking here.
Trace
In Trace, you have a little character which needs to get from point A to B without falling for the obstacles in the way. The 'rough' graphics are justified because Trace needs you to draw a path for your character. As you draw, the path becomes visible and your character can walk left / right on it. Download Trace from here.
iMafia
iMafia is a fun game in which you build up the ranks of your characters by having him complete different mafia-related jobs. You can grow your mafia by getting other iMafia players to join in. Get iMafia from here.
Chess with Friends
This simple game lets you play chess over the network with a friend or a random player. The game's simple functionality and cool graphics make the game worthwhile. Get Chess with Friends from here.
JellyCar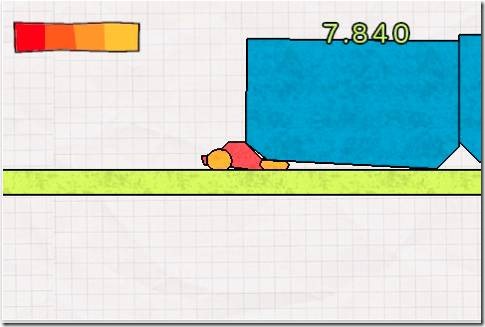 In JellyCar, everything is made of jelly. You have a jelly-like car which you drive through a jelly-like track around jelly-like obstacles. You rely on physics to speed up your car. The great graphics of the game make JellyCar very enjoyable. Get it from here.
Scramboni
This game is a must-have for all scrabble fans. Scramboni has you unscrambling words by tapping on tiles that appear on the screen. Your game is connected to other players on the network; the person to guess most words accurately and fastest wins. Get Scramboni from here.