Even if you have countless apps already on your iPhone, you are still looking for the next best application out there. That is exactly what makes the iPhone so enjoyable – endless great applications waiting to be discovered. Below you will find a list of 10 great free iPhone applications that I have gathered. All of them are must-have apps to realize your phone's true potential. Give each one a try.
If you want to share more useful apps for daily life usage so please comment about them below. Do you want to be the first one to know the latest happenings at  smashingApps.com just subscribe to our rss feed and you can follow us on twitter. Click on the images to go from where the images has been taken and learn more about their creators and to appreciate them.
Skype is the most popular VoIP client. It lets you make free Skype-to-Skype phone calls. After installing this application on your iPhone you will be able to talk for hours with friends on Skype. The rates to make international calls and send international text messages are also quite economical.
TechCrunch named this application one of the best iPhone apps of 2009. Hey Where Are You serves the important purpose of finding your geographical location. You can also find the location of any other friend or family member who owns an iPhone. This app is a great tool to help you out when you are lost or to find out where your friends are.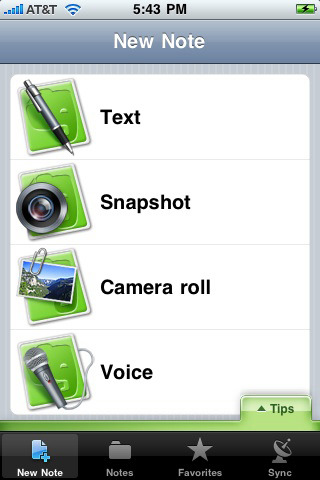 Evernote is your personal notepad that stores a lot more than just notes. You can take notes down in the form of text, pictures, and voice messages. The application syncs your data to your computer seamlessly. People who need a tool to note down things they do not want to forget will find Evernote a great solution.
While some cellphones have a built in flashlight, the iPhone does not. A flashlight can be extremely helpful in dark places e.g. when you are trying to find something under the seat of your car. Flashlight is a wonderful iPhone application that fills the screen with white light; resultantly the iPhone acts as a flashlight. You can vary the screen color to get fun effects with your flashlight.
This app for iPhone has tremendous use. Instead of shaking your phone to discover a good Wi-Fi signal, you can Wi-Fi Finder to find many free and paid Wi-Fi hotspots. The app has indexed over 280,000 locations in 140 countries worldwide.
If you transfer your iPhone photos to your computer for editing, then you will definitely find this app to be useful. With Photoshop.com Mobile you can make important edits to your photographs. Common tasks such as Crop and Rotate can be performed through simple gestures.
This app's introduction describes it perfectly: "TweetMic Lite is a simple and intuitive Twitter client app that allows you to make high-quality audio recordings or "Tweetcasts" and publish them directly to Twitter. There is no limit to how much you can record and you don't need to sign up for any additional service to start using TweetMic." Twitter addicts cannot afford to miss this app.
Instead of installing different apps for each game you want to play, you can get All-in-1 Games to get a great little games package. The games include reverse, checkers, chess, tic-tac-toe, and many others. The games are multiplayer ones and are played online.
You can now enjoy the classic game on iPhone. The iPhone version comes with all the original elements of the game and is as enjoyable as ever. A lever at the bottom of the screen is what gives players control over Pac Man's motion.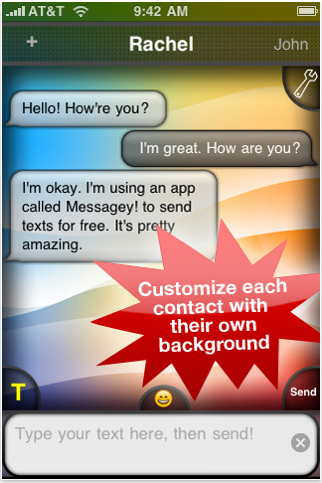 Just like Skype offers unlimited calls, Messagey offers unlimited text messaging. Users can text to any number in the US. There are numerous interface customizations that make Messagey a great app to have.