Are you looking for some Photoshop plugins that help you in your designing tasks? If yes, then have a look at this compilation where we have out together 10 Photoshop plugins that can make your work whole lot more easier. Adobe Photoshop functionality is what that makes this software very powerful. Furthermore, availability of plugins further increases its functionality.
These plugins will be very helpful for the web designers and boost their work and performance as well. Do have a look at this collection and let us know what you think about this compilation. Do share your opinions with us via comment section below. Enjoy!
Access the world's largest* collection of vector assets for free!
A free cloud based photoshop plugin that converts your layers to CSS3.
Use Cut&Slice me to export your assets to different devices in seconds. Improve your workflow by just naming your layers.
GuideGuide an extension for Adobe Photoshop that makes it easy to place guides and create grids in your document or selection.
The Photoshop® Web Font Plug-in lets you design with the same web fonts you will use to "go live."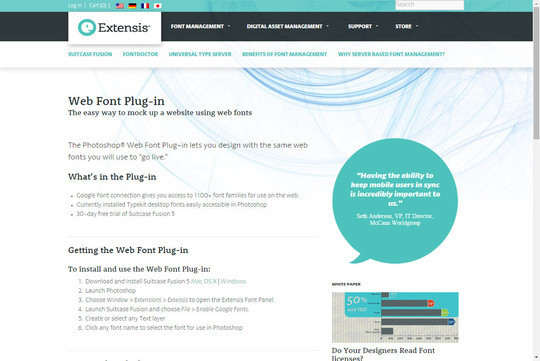 Cover images, profile pictures and ad banners in a free up-to-date Photoshop plugin.
A collection of scripts that make tedious job easier.
Render.ly lets you add variants to screens, manage assets, detailed design specs and in the end automatically exports all of them with a one click.
Breeezy is a Free Photoshop extension that adds multilayer export functionality to Photoshop, giving you the ability to export multiple graphic elements from your PSD in one click. this added Photoshop functionality makes it extremely fast to prepare the graphic files for apps development, websites or flash banners.