Are you looking for some stylish and trendy Twitter backgrounds? If your answer is yes, then look no further as we are presenting some free online tools to spice up your Twitter background and make it look stand out. Changing Twitter background also is a good idea because the default blue background looks stale as everyone is using it.
Since you are using your Twitter account to make an impression of your own or your business, it is important that you personalize it as much as you can to make it look stands out among others. Here is the full list for you. We hope that you will like this collection and enjoy it. Do let us know what you think about this collection.
Now you can personalize your Twitter background like never before. The tool below will help you create free Twitter backgrounds that have the same look and feel as those done by professional graphic designers. It's easy to use, and best of all, it's Free! Give it a try!
The themes and images on these pages are free for use as twitter backgrounds.
If you're looking for the perfect twitter background then you've come to the right place.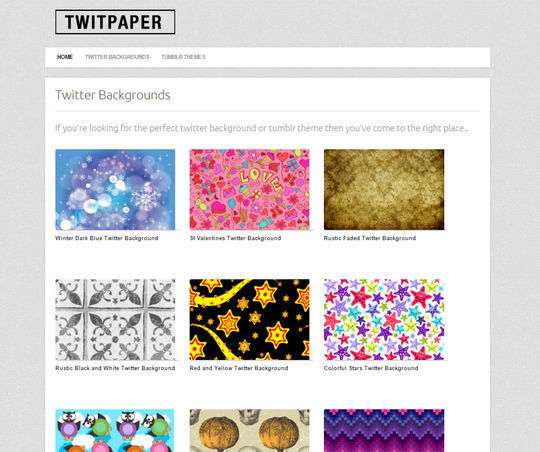 QuotesCover.com turns any ordinary quotes texts into beautiful quotes picture for Twitter header.
Provides custom background designs for personal use.
Profile Brand Twitter Backgrounds