Wondering how to have fun on the internet? One obvious way is to play online games. And it may double your fun when you found these HTML5 based browser games which are worth checking out. There are many games out there, but getting by free and good ones is not that easy specially when it's about html5 technology. That is why I am sharing 10 Addictive Games That Demonstrate The Power Of HTML5 Technology. Read each entry in the list and see which tool suits your needs best.
You are welcome if you want to share more html5 games that our readers/viewers may like. Do you want to be the first one to know the latest happenings at SmashingApps.com, just subscribe to our rss feed and you can follow us on twitter and follow us on Digg as well to get updated.
----------------------Recommendations; Please continue reading below----------------------
Pirates Love Daisies is a tower defense game, developed using JavaScript and HTML5 features, many of which are not supported by older browsers.
This special version of Gridshock runs entirely on HTML5, using a bit of the DOM, a lot of canvas, a little local stroage, and some audio too. Flash Player is not used by the game in any way.
Crystal Galaxy is an action space shooter game. It has a unique, mouse based control scheme that allows you to move and aim your ship in any direction. The object is to get through the levels without dying, shoot enemies, and collect as many power-up crystals as you can.
This is a nice looking 2d racing game with career mode and different cars to feel the heat of track on your modern web browsers,
This is a game about a Little Red Shooting Hood on her way through the forest to the grandma's cottage. She wasn't afraid of the hordes of wolves living deep in the forest as she always carried her machine gun with her to battle with them.
A massively multiplayer online word game which can be considered as a popular word solving game "Scrable".
This is a tower defense tank game. You just need to stop the enemies from invading your base and go further.
This is a copy of Google's playable Pacman game logo hosted for Pacman's 30th Anniversary.
Sketchout is another powerful game with awesome visuals that was created with the Open Web Platform and HTML5. In this game you need to protect your planet from attacking aliens.
—————————–Recommendations; Please continue reading below——————————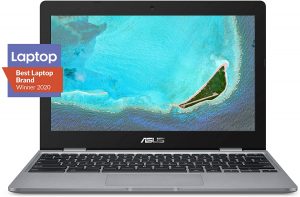 ASUS Chromebook C223 11.6″ HD Laptop Shop Now
This Asus HD Laptop is an amazon's choice for 'chrome computer laptop' is reviewed by 980+ reviewers that is available at only $249.99. It is ready for productivity and performance while being on the go or travelling, with speedy performance, robust security, and convenience for the user. This laptop has Lightweight 2.2 pound body and with thin and premium metallic finish for a sleek appearance having 11.6 inch HD 1366×768 Anti-Glare Display. The machine is powered by the Intel Celeron N3350 Processor (2M Cache, up to 2.4GHz) for fast and snappy performance including 4 GB DDR3 RAM; 32GB eMMC hard drive; No CD or DVD drive with it. Learn more about this product >>>
This is an online pool game. It uses HTML5 to render the game elements. The visual quality of this game is really high and professional looking which would make you feel quite interesting to play.