Today many jobs require employees to operate computers. If you want your children to success in today's world of extreme competition, then it is best to have them learn computer usage from an early age. Of course you will need a safe way to do this because children might delete your important files and because the internet is not exactly a child-friendly zone.
A solution to all this is presented by a wonderful tool named KIDO'Z.
KIDO'Z is an installable application based on AIR hence cross-platform – you can run it on Windows, Mac, and Linux. After you download and install KIDO'Z you set up a parent account; while you set up this account you assign KIDOZ a password which will required whenever the settings need changing. The final step is to add your child's name to the KIDO'Z interface. Having done all this KIDO'Z will be ready to be used by your child.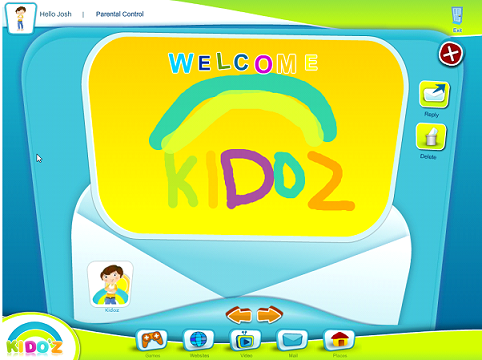 The browser covers up the entire screen thus things on the desktop and outside the browser will not distract your son / daughter. The main controls of the browser are located at its bottom. The first button is for games.
A number of interactive and enjoyable games are available. All your child has to do is click on them to play them. "Websites" is the next button.
Through this button children can access websites of their favorite cartoon characters by clicking on their thumbnail shortcut.
The "Videos" button brings up a similar thumbnail view.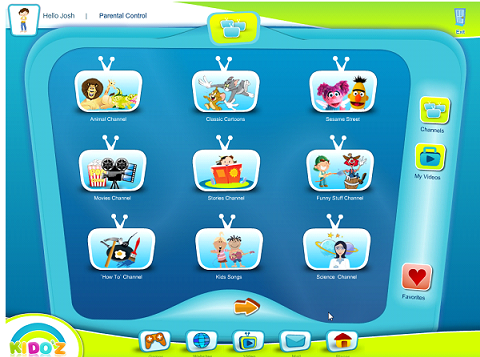 Over here children can watch their favorite cartoons.
The buttons "Mail" and "Places" contain interactive features which let children better familiarize themselves with the mouse and keyboard.
Overall, KIDO'Z is a great freeware targeted at very young audiences. You can get KIDO'Z from Here.