Visifire is running a contest, where 5 winners will get the single Developer License with Premium Support worth USD 499 each. Well, you guys know what is Visifire? Let's say it once again for n00bs.
Visifire is a set of data visualization controls – powered by Microsoft®Silverlight™ & WPF. Visifire is a multi-targeting control which can be used in both WPF & Silverlight applications. Use the same API to create charts & gauges in Mobile, Web & Desktop environments. Visifire Silverlight Controls can also be embedded in any webpage as a standalone Silverlight App. Visifire is independent of server side technology. It can be used with ASP, ASP.Net, SharePoint, PHP, JSP, ColdFusion, Python, Ruby or just simple HTML. You can visit Visifire Gallery or design your own chart or gauge using Chart/Gauge Designer.
—————————–Recommendations; Please continue reading below——————————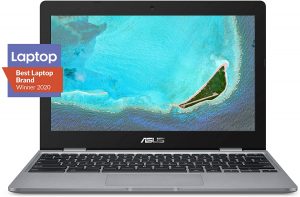 ASUS Chromebook C223 11.6″ HD Laptop Shop Now
This Asus HD Laptop is an amazon's choice for 'chrome computer laptop' is reviewed by 980+ reviewers that is available at only $249.99. It is ready for productivity and performance while being on the go or travelling, with speedy performance, robust security, and convenience for the user. This laptop has Lightweight 2.2 pound body and with thin and premium metallic finish for a sleek appearance having 11.6 inch HD 1366×768 Anti-Glare Display. The machine is powered by the Intel Celeron N3350 Processor (2M Cache, up to 2.4GHz) for fast and snappy performance including 4 GB DDR3 RAM; 32GB eMMC hard drive; No CD or DVD drive with it. Learn more about this product >>>
Both Silverlight Controls and WPF Controls have the same API which allows you to target multiple platforms without worrying about code portability.
Visually Stunning Animated Charts & Gauges

Creates cool Silverlight™ & WPF Charts / Gauges within minutes.

Single API for both Silverlight™ & WPF

Visifire is multi-targeting control.
Knowing a single API will suffice to draw charts & gauges in both Silverlight™ & WPF.

Embed into Desktop, Web or Mobile Applications

Desktop Applications (WPF).
Web Applications (Silverlight™ or WPF Browser Apps).
Mobile Applications (Windows Phone 7 Series).

Compatible with Microsoft® Expression®Blend™

All Visifire charts & gauges are editable in Blend™. Hence, users are free to design charts & gauges of their choice with adeptness of Blend™.

Real time Charts & Gauges / Live Update

All properties of Visifire Charts & Gauges can be updated in real time using Managed Code (Dot Net) or Javascript.

Independent of server side technology

Visifire can be used with ASP, ASP.NET, PHP, JSP, Coldfusion, Python, Ruby or just simple HTML.

Enterprise grade features

Premium Support
Hotfixes / Emergency Patches

Power Features

Supports Interactivity
Has Elegant Animations
Scrollable Charts
Theming and Styling
Animated Updates
Zooming
Data Binding
Logarithmic Axis

Supports Wide Range of Charts

Column Charts
Line Charts
Area Charts
Pie Charts
Bar Charts
CandleStick Charts
Stock Charts
Funnel Charts
Step Line Charts
Doughnut Charts
Radar Charts
Polar Charts
Pyramid Charts
Spline Charts
Stacked Charts
Bubble Charts
Scatter Charts
Combination Charts

Supports Different Types of Gauges

Circular Gauge
Linear Gauge
This contest will run from September 19, 2011 to September 25, 2011 and we will select the winners randomly by running MySQL query. Result can be announced any day before September 30, 2011 so keep visiting here or subscribe to our rss feed to get the latest updates. To participate in the contest and win Developer License of Visifire, All you have to do is :
1. Just leave a comment.
2. Use valid email ID in the email box.
3. Make sure that you are following @Visifire and @SmashingApps on twitter and subscribe our rss feed to track this contest and for future updates.
4. And that's it!
----------------------Recommendations; Please continue reading below----------------------
So, what are you waiting for now? Let's participate in the contest and good luck!