TimeGlider is a data-driven interactive timeline application built on the (Adobe) Flash platform. You can "grab" the timeline and drag it left and right, and zoom in and out to view centuries at a time or just hours. TimeGlider allows you to create event-spans so that you can see durations and how they overlap. Being web-based, TimeGlider lets you collaborate and share easily.
You can create timelines about the last year of your family, the last century of world events, or about pre-historical (bce/bc) times. You can try the application here without needing to sign up.
—————————–Recommendations; Please continue reading below——————————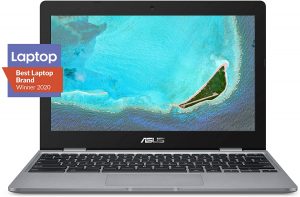 ASUS Chromebook C223 11.6″ HD Laptop Shop Now
This Asus HD Laptop is an amazon's choice for 'chrome computer laptop' is reviewed by 980+ reviewers that is available at only $249.99. It is ready for productivity and performance while being on the go or travelling, with speedy performance, robust security, and convenience for the user. This laptop has Lightweight 2.2 pound body and with thin and premium metallic finish for a sleek appearance having 11.6 inch HD 1366×768 Anti-Glare Display. The machine is powered by the Intel Celeron N3350 Processor (2M Cache, up to 2.4GHz) for fast and snappy performance including 4 GB DDR3 RAM; 32GB eMMC hard drive; No CD or DVD drive with it. Learn more about this product >>>
TimeGlider interface is draggable and zoomable: navigating TimeGlider is a lot like using familiar applications like Google or Yahoo maps. TimeGlider allows you to show the time span of events, indicated by a band of color. Simply enter the start date and an end date.
Timelines that zoom are tricky: If they are dense with events, they stack up and get cluttered. But with TimeGlider, this can be easily managed by assigning an importance level (from 1 to 100) to each event. As one zooms in, certain things can emerge that weren't visible at a wider scope.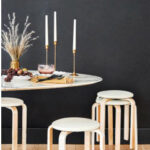 —————Recommendations; Please continue reading below————— Space-saving Furniture Shop Now
If you want to maximise space in your home, office or home-office with flexible furniture that collapses, folds, and stacks to fit every room, you can click here to see the wide range of space-saving furniture. Click here to learn more >>>
A free account comes with
a really cool application for visualizing history and project planning!
a basic image library & uploader
linking and embedding tools for sharing your timelines