Plugoo Widget enables your website visitors (blog, social network profile, online shop…) to get in touch with you in real time, directly on your Instant Messenger (MSN Messenger, GoogleTalk, Yahoo! Messenger, AOL AIM, ICQ, Jabber…). If your messenger status is online, visitors can send you an instant message through the Plugoo Buddy in your messenger buddy list. You can thus chat with them, answer their questions or comments Live!
—————-Recommendations, Please continue reading below—————-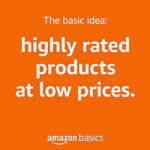 Highly rated daily-life products at low prices Shop Now
From bedding to office furniture and supplies, from kitchen accessories to health & fitness, from storage to travel bags, the amazon basics provides hundreds of daily use products at amazingly low prices with having highly rated consumers feedback. Click here to learn more >>>
Your visitors don't need neither to download a software nor to create an account before they can contact you. They never have access to your instant messaging information (username). And conversation between a visitor and you is strictly private – other simultaneous visitors on the website don't see the conversation. You don't have to change your habits, you keep using your favorite messenger on your desktop or from your mobile phone. Start using plugoo and chat with any visitor of your website absolutely free!
—————-Recommendations, Please continue reading below—————-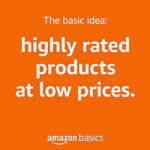 Highly rated daily-life products at low prices Shop Now
From bedding to office furniture and supplies, from kitchen accessories to health & fitness, from storage to travel bags, the amazon basics provides hundreds of daily use products at amazingly low prices with having highly rated consumers feedback. Click here to learn more >>>