Parenting seems unrelated to business, but most of the people see it differently, it is very much related to people skills – and people skills are necessary for business as well. Our today question is 'Which Soft Skills make Solid Results in Parenting & Business, together?'. The writer Bea Wray covers her observation and understanding in the book 'What An MBA Taught Me… But My Kids Made Me Learn.',  that how Parenting can help us to achieve the best in Business too.
Previously, we have already covered 8 Free Productivity Tools For Business Owners.
—————-Recommendations, Please continue reading below—————-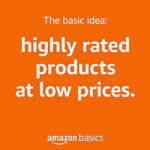 Highly rated daily-life products at low prices Shop Now
From bedding to office furniture and supplies, from kitchen accessories to health & fitness, from storage to travel bags, the amazon basics provides hundreds of daily use products at amazingly low prices with having highly rated consumers feedback. Click here to learn more >>>
If we think over deeply then we can understand that there are four key people skills, often called "soft skills," that are going to cover in this article that may help any one. This information is important to building interpersonal or "soft" skills that will benefit you in both business and life.
Which Soft Skills make Solid Results?
Gratitude
Listening
Grace By Margin
Vision
Gratitude
How do you feel when you get a thank-you note? People never forget when they get a handwritten thank-you note. A text or e-mail is nice, but they last a day. People love to feel gratitude. They love to share it and to receive it. Thank-you notes remove barriers, so make it a habit.
Thank You Cards, Navy Blue with Brown Kraft-Style Envelopes (50-Count) Shop Now

This bulk thank-you greeting card package features white script on a navy background and kraft paper envelopes. It is perfect for writing thank-you messages to anyone.  Learn more about this product >>>

Listening
Listen longer and listen better. When you're speaking with someone, encourage long pauses. Let the silence do the heavy lifting. You don't have to rush into an answer or response before thinking about what a person is saying. This is helpful in sales and with direct reports. Allow yourself to stay quiet so the other person can do the talking. Don't be afraid to ask open-ended questions like "How did that go for you?"
Rocketbook Smart Reusable Notebook Shop Now

This 36 page dotted grid notebook can be used endlessly by wiping clean with a damp cloth. In this notebook, sophisticated AI technology allows you to use Rocketbook's smart titles smart search and email transcription for easier naming and searching of your notes. Learn more about this product >>>

Grace By Margin
This is all about things that save you time. Consider using the "while" system as a way to multitask. For example, place an under-the-desk bike to work out while you work at your desk. Another thing to consider: timed e-mails. Schedule an e-mail to be sent out at a specific time and add links in e-mails to schedule time on your calendar. One more time-saving tool is speech-to-text transcription. This ensures you have a record of every conversation that you can reference as needed.
Speech-to-Text Transcription, 100+ Languages Shop Now

By adopting the automatic two-way translation mechanism, it greatly simplifies the translation process so you can stay focus on the connection with your speaking partner. It makes use of the latest AI translation technology to truly understand your words and translates or transcribes it with high accuracy in real-time. Learn more about this product >>>

Vision
Break down your vision into small parts. Instead of feeling overwhelmed by something large, choose one smaller goal for the month. Do this with everyone in your organization. Break down everyone's goals into smaller parts. This makes it easier to track over the course of a quarter or year. Even go as far as creating a vision board. Add images of what you want to achieve. Make your vision visual. Lastly, write down your achievements as part of your vision.
Magnetic Whiteboard Calendar & Corkboard Shop Now
This magnetic dry erase/cork combination calendar board is 3 in 1 which includes dry erase, 5 week undated monthly calendar tracks date. The magnetic surface hangs items without push pins and natural cork surface provides additional posting capability. Learn more about this product >>>
Where are you now and where do you want to be over the next three years?
—————————–Recommendations; Please continue reading below——————————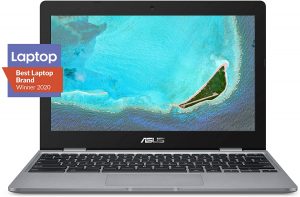 ASUS Chromebook C223 11.6″ HD Laptop Shop Now
This Asus HD Laptop is an amazon's choice for 'chrome computer laptop' is reviewed by 980+ reviewers that is available at only $249.99. It is ready for productivity and performance while being on the go or travelling, with speedy performance, robust security, and convenience for the user. This laptop has Lightweight 2.2 pound body and with thin and premium metallic finish for a sleek appearance having 11.6 inch HD 1366×768 Anti-Glare Display. The machine is powered by the Intel Celeron N3350 Processor (2M Cache, up to 2.4GHz) for fast and snappy performance including 4 GB DDR3 RAM; 32GB eMMC hard drive; No CD or DVD drive with it. Learn more about this product >>>
P.S. What an MBA Taught Me…But My Kids Made Me Learn is a sometimes hilarious, other times harrowing journey through Harvard Business School, twenty years of business experience, and the most important academy of all: parenting.