Unlike other e-Commerce solutions currently on the market, you can download and install PrestaShopâ"¢ Open-Source software free of charge, without license or registration.
On the back end, you'll use a full-featured back-office application to manage your online business (including inventory, orders, shipping, and customers) in real-time.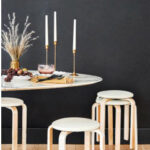 —————Recommendations; Please continue reading below————— Space-saving Furniture Shop Now
If you want to maximise space in your home, office or home-office with flexible furniture that collapses, folds, and stacks to fit every room, you can click here to see the wide range of space-saving furniture. Click here to learn more >>>
On the Web, you provide your customers with a fun, personalized online store, to which you can add a variety of functions ("modules�) such as:
Special deals (such as price reductions and gift coupons)
Payment with Paypalâ"¢
New products
Top sellers
Text-message alerts for new orders and inventory levels
Your customer's payments are sent directly to your commerical bank account using the latest security technology. Click to see front office demo or back office demo.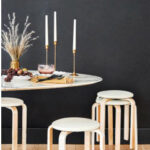 —————Recommendations; Please continue reading below————— Space-saving Furniture Shop Now
If you want to maximise space in your home, office or home-office with flexible furniture that collapses, folds, and stacks to fit every room, you can click here to see the wide range of space-saving furniture. Click here to learn more >>>
System Requirements:
Linux, Unix, or Windows
Apache Web server
PHP 5.0 or later
MySQL 5.0 or later