Opera has always been ahead of the browser curve. It was the first browser to introduce the startpage-like new tabs, a feature it calls Speed Dial. Despite all that Opera has to offer, it is not the first browser preference of many computer users. This is something Opera hopes to change with the release of its new version.
Opera 10.6 is available for Mac, Windows, and Linux. The new version has a number of notable features which will tempt users in making Opera their default browser.
—————————–Recommendations; Please continue reading below——————————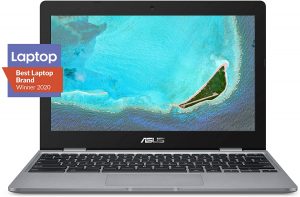 ASUS Chromebook C223 11.6″ HD Laptop Shop Now
This Asus HD Laptop is an amazon's choice for 'chrome computer laptop' is reviewed by 980+ reviewers that is available at only $249.99. It is ready for productivity and performance while being on the go or travelling, with speedy performance, robust security, and convenience for the user. This laptop has Lightweight 2.2 pound body and with thin and premium metallic finish for a sleek appearance having 11.6 inch HD 1366×768 Anti-Glare Display. The machine is powered by the Intel Celeron N3350 Processor (2M Cache, up to 2.4GHz) for fast and snappy performance including 4 GB DDR3 RAM; 32GB eMMC hard drive; No CD or DVD drive with it. Learn more about this product >>>
Below you will find my breakdown of these features. Read why Opera should be your first browser choice:
Geolocation
Version 10.6 comes with geolocation, a feature which other browsers are also incorporating. This features communicates your location with any web app that needs it (after your permission). Opera also has a map of all its users on the globe, thanks to geolocation. You can view this map and see other Opera users nearby.
WebM
WebM is believed by many to be the future of online videos. Basically it comprises of VP8 video and Vorbis audio. Opera 10.6 comes with WebM support.
Speed Dial
The Speed Dial feature of Opera inspired other browsers to add a startpage-like feel to each new tab. Unlike some other browsers, Speed Dial can be configured in Opera to match the users' preferences.
Opera Link
Opera Link is Opera's data syncing solution. It allows you to synchronize you Opera bookmarks, Speed Dial, Notes, and other useful browser data between your computers and smartphones running Opera.
Opera Widgets
While addons and extensions in other browser depend entirely on the browser, Opera's widgets are independent software solution which can be run outside Opera as independent programs. They set a new standard for browser addons.
Opera Unite
Opera Unite lets you stream data from your computer through the internet. You can share pictures, songs, and videos with your friends instantly and securely.
Opera Turbo
Turbo speeds up browsing on slower connections. This is done by compressing every webpage before loading it up using your internet. A compressed webpage takes lesser time to load up.
Mouse Gestures
I think Opera is the only browser that supports mouse gestures without aid from addons. You can perform common browser actions easily with quick movements of your mouse.
Content Blocking
While Chrome and Firefox users employ tools like AdBlock to block ads and other content, Opera has built-in feature that lets you choose what you see; you can easily remove annoying images, animations, and other content.
Multilanguage Support
Opera comes in 42 languages to cater to its global audience.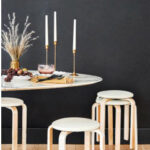 —————Recommendations; Please continue reading below————— Space-saving Furniture Shop Now
If you want to maximise space in your home, office or home-office with flexible furniture that collapses, folds, and stacks to fit every room, you can click here to see the wide range of space-saving furniture. Click here to learn more >>>
In addition to all that I have mentioned above, Opera features a wonderful JavaScript engine that is noticeably faster than other browsers. In short, even if you are perfectly with your current browser, Opera 10.6 deserves to be taken out for a test drive. You can it from http://www.opera.com/