Is your meeting on track? Don't just guesstimate. Try using TimeBridge to stick to your agenda, capture outcomes, and leave the meeting ready for action. TimeBridge is a web application that makes it incredibly easy to schedule and lead great meetings and follow up after you meet. This could be your best tool for calendar-wrangling, agenda-making, note-taking, team-motivating and a secret weapon in the battle against workplace inefficiency.
TimeBridge's service was initially focusing solely on calendaring and scheduling meetings more easily, but has since expanded to become the leading meeting-management service that focuses on supporting meeting leaders with a suite of tools that address every aspect of planning and running great meetings from coordination to conclusion.
—————-Recommendations, Please continue reading below—————-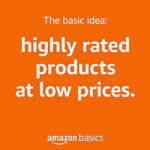 Highly rated daily-life products at low prices Shop Now
From bedding to office furniture and supplies, from kitchen accessories to health & fitness, from storage to travel bags, the amazon basics provides hundreds of daily use products at amazingly low prices with having highly rated consumers feedback. Click here to learn more >>>
With their relaunched for full meeting cycle support, one of the most frequently-requested features by TimeBridge users has been the ability to share and collaborate on files. Now they have integrated Box.net functionality to power their file-sharing service, allowing meeting attendees to easily and securely share and collaborate on any type of file, from image to PowerPoint to PDF, so that everyone is better prepared and meetings are most productive.
You can set up a 1-on-1 or rally a weekly staff meeting in one step. TimeBridge coordinates everyone's calendars and confirms the best time automatically.
This tool would make it easier to meet with anyone and everyone. You can easily share schedules with individual contacts. You can connect a team with TimeBridge Groups. Or announce your availability to the world.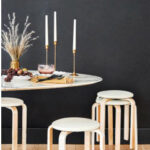 —————Recommendations; Please continue reading below————— Space-saving Furniture Shop Now
If you want to maximise space in your home, office or home-office with flexible furniture that collapses, folds, and stacks to fit every room, you can click here to see the wide range of space-saving furniture. Click here to learn more >>>
Your days of herding attendees to the conference room are over. TimeBridge automatically nudges attendees with email and SMS reminders. TimeBridge ensure that your attendees arrive prepared, stay focused, and leave with a common purpose and clear to-dos. It cut out hassles like schedule tag and late attendees, so you can focus on the good stuff and having fun while also getting stuff done, and making your team, company, and career zoom ahead in the process.