This is one of the very best list of its kind where you can find the simplest online web designer's  web apps that are developed for designers and may be very helpful for you as well when you want to get your work done or just for fun. I hope web designers will like this list, but you can also use them and will love them whether you are an office worker, a manager, a supervisor, a student, a home user, etc. Most of them are not very well-known, but they are really amazing in respect to their features. This is the list of Nine Brilliant Tools To Make Your Lives Easier. Just take a look at them and share your thought's here.
You are welcome to share more Useful web apps that will be helpful for web designers and our readers/viewers may like. Do you want to be the first one to know the latest happenings at SmashingApps.com just subscribe to our rss feed and you can follow us on twitter as well.
Are you stuck sharing feedback in text documents and email? Notable makes it possible to put your feedback directly on the webpage, highlighting your points exactly. With Notable you can quickly and easily give feedback on design, content, and code on any page of a website or application without leaving your browser.
Quicken Online simplifies Internet banking by automatically organizing your financial accounts " including checking, savings, investments, loans and credit cards " in one place. You can use Quicken Online to easily and automatically track your spending so you know very easily where to save and when to spend.
Bidsketch is an application that lets you create, track, customize, and design beautiful proposals. Multiple ways to present your proposals ensure clients get what they want. You can export to PDF or share online. Every client gets a portal that lets them view and comment on their proposals.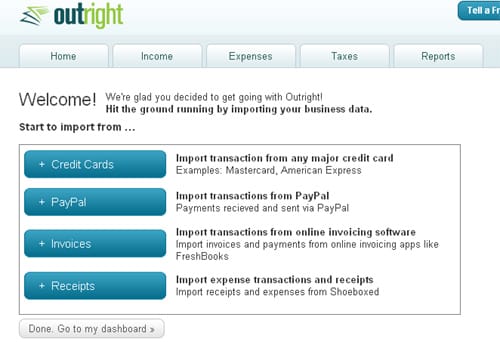 Outright is a very simple-to-use web service that helps you track income and expenses, pay estimated taxes on time, and see how your business is doing. It's perfect for self employed people.
The Invoice Machine takes a new clever approach to online invoicing. It's beautiful and simple-to-use interface makes producing professional looking invoices a very pleasant experience. This is ideal for freelancers and businesses who want an easy way to manage, create and send their invoices. It's great for anyone who has a service or product to sell.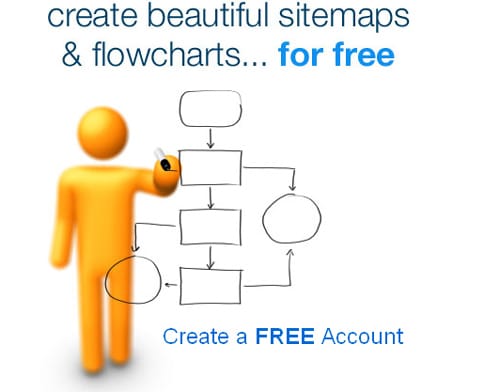 SlickPlan is a web-based sitemap/flowchart generator that allows for the creation of free sitemap and flowchart design. SlickPlan was handcrafted with PHP/MySQL and jQuery. It was exclusively developed with the web designer and developer in mind, but it can be used by anyone who needs a quick and professional sitemap or flowchart for their planning project.
Billing Boss is a free online invoicing tool designed for small businesses and freelancers to create, send and track the status of invoices. It's so simple to use that you can create and send your first invoice within minutes. Unlike other invoice solutions, with Billing Boss, there are no limits to the number of invoices you can create or send.
Verb is a user focused task management and sharing application. If you have things that need to be done, then this is for you. Verb was built with individuals and small teams in mind. It is the perfect solution for freelance designers and coders who want to manage themselves and their collaborations.
An intuitive interface makes managing tasks fun. You can set due dates easily with next Friday or in 2 weeks. It has an extensive keyboard shortcuts make task management quicker than ever. Remember The Milk allows you to receive reminders via email, SMS, and instant messenger (AIM, Gadu-Gadu, Google Talk, ICQ, Jabber, MSN, Skype and Yahoo! are all supported).