Some of us have schedules that give us small breaks in our day. These breaks are usually spent doing pointless activities, just to pass our time. What if there was a way to earn money in the same free time, without investing any extra minutes? Converting our free and wasted time into something productive is something which surely everybody would want to do.
For all such people, microWorkers is a wonderful website.
microWorkers is a free to use website that lists small jobs. By 'small' I mean jobs that require a small amount of time and have only a small amount of money associated with them.
In order to start using microWorkers, visitors are required to create a free account and click on the activation link they are emailed. Only one account per user is allowed and anybody creating multiple accounts is banned.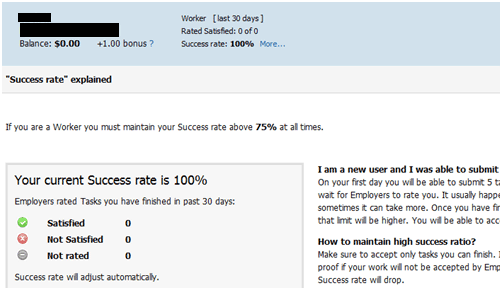 After creating your account, head on over to the "Available Jobs" section to quickly find out the type of jobs people have posted.
You will find that most of the available jobs can be done on the internet during our free time and will take no longer than 15 minutes.
Once a job has been completed and the employer has marked it so on his/her microWorkers account, the site credits the payment to your account. The mode of payment is PayPal, Check, Moneybookers, etc. Note that processing the payment amount of the job can take up to 30 business days.
microWorkers, in conclusion, is a great way to make a somewhat substantial earning and transforming our wasted time into something useful. Click here to visit the site and start making money in your free time.