We normally never realize that how we use our cell phones and if it's a smartphone then we may have so many addicting things to do. Let's take iPhone as an example, there's almost no chance if iPhone users ever tried to break down their daily activity as what they use most or what they use least. The picture below shows the comprehensive statistics about how I (probably) use my iPhone which is based on estimated batter consumption. This is quite possible that more or less our iPhone usage are unbelievably similar.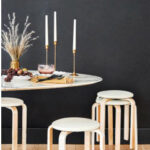 —————Recommendations; Please continue reading below————— Space-saving Furniture Shop Now
If you want to maximise space in your home, office or home-office with flexible furniture that collapses, folds, and stacks to fit every room, you can click here to see the wide range of space-saving furniture. Click here to learn more >>>
This interesting picture was created by kylejackson.net. We would love to know what you are thinking while viewing these stats about the usage of iPhone. Do you want to be the first one to know the latest happenings at SmashingApps.com just subscribe to our rss feed and you can follow us on twitter.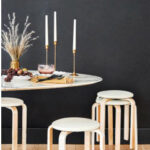 —————Recommendations; Please continue reading below————— Space-saving Furniture Shop Now
If you want to maximise space in your home, office or home-office with flexible furniture that collapses, folds, and stacks to fit every room, you can click here to see the wide range of space-saving furniture. Click here to learn more >>>