Few months ago, we have posted about 27 Eye-Opening and Inspiring Websites Of Top Brands that would be useful to understand the current design trends followed by the top brands. Our this post would be fun to see and interesting to explore few of the today's top website designs before a decade. In this post, you will see that How Popular Website Designs Looked Like In Late 90's. This list is not long in numbers but I promise you that when you start browsing them in details you will enjoy this.
You are welcome if you want to share more designs from late 90's  which our readers/viewers may like. Do you want to be the first one to know the latest happenings at SmashingApps.com just subscribe to our rss feed and you can follow us on twitter as well. Please click on the images to see them in larger size.
You Might be Interested to Checkout These!
Google.com in 1998
Microsoft.com  in 1999
Apple.com in 1999
Yahoo.com in 1999
Hotmail.com in 1999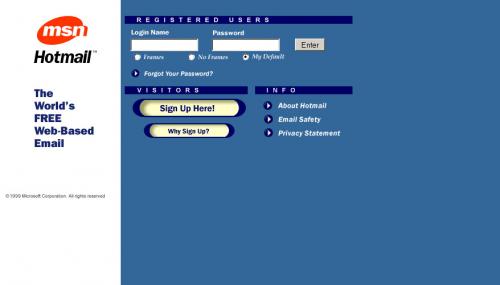 Sony.com in 1997
BBC.co.uk in 1998
Amazon.com in 1999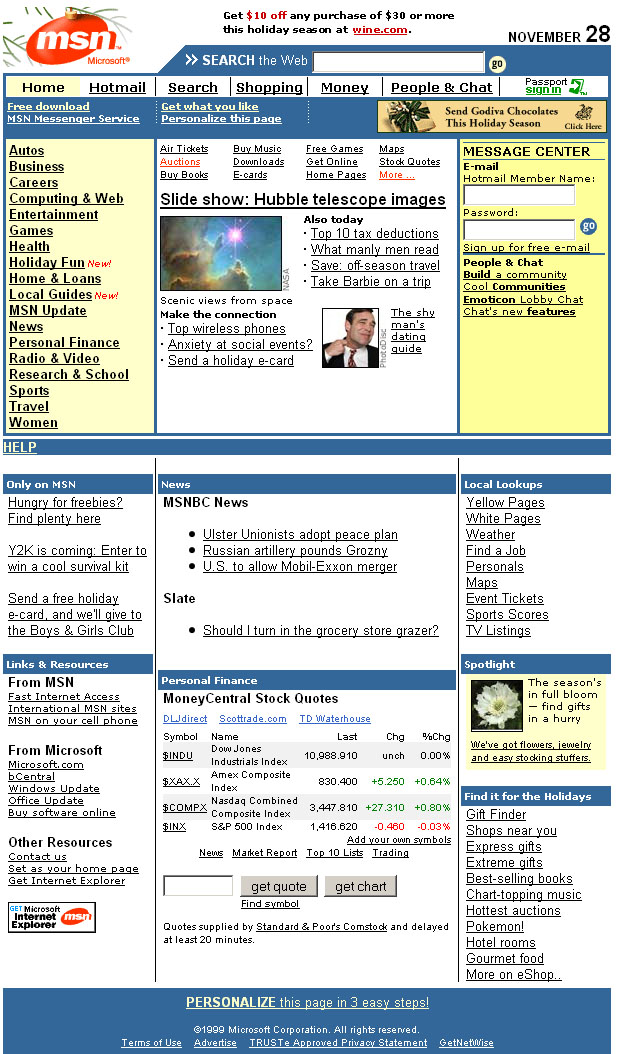 Adobe.com in 1998
Altavista.com in 1999