Hootsuite, one of the most popular media dashboards out there released its version 5 today. Termed as Hootsuite5, the new version gets a complete makeover with a brand new user interface (UI), and several new features using the new HTML 5 standards.
The highlights of the new version include language localization, improvements to Facebook media publishing, and multiple design themes. Also included are geo-located searches, native Twitter ReTweets, and integrated Google Analytics.
—————————–Recommendations; Please continue reading below——————————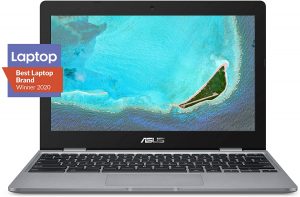 ASUS Chromebook C223 11.6″ HD Laptop Shop Now
This Asus HD Laptop is an amazon's choice for 'chrome computer laptop' is reviewed by 980+ reviewers that is available at only $249.99. It is ready for productivity and performance while being on the go or travelling, with speedy performance, robust security, and convenience for the user. This laptop has Lightweight 2.2 pound body and with thin and premium metallic finish for a sleek appearance having 11.6 inch HD 1366×768 Anti-Glare Display. The machine is powered by the Intel Celeron N3350 Processor (2M Cache, up to 2.4GHz) for fast and snappy performance including 4 GB DDR3 RAM; 32GB eMMC hard drive; No CD or DVD drive with it. Learn more about this product >>>
Here we discuss some of the new features brought to the web by Hootsuite5:
Geo-Search
Hootsuite5 incorporates the HTML 5 standards in its new version, which is now backed by Google and Apple as well. With the use of HTML 5 technology standard, HootSuite5 has unique features like drag & drop, and better performance with tabs and streams. With the new geo-search option, users can search for tweets by the location information sent by those who're tweeting. Using this new and innovative way to search, users can read updated tweets from their locations even if they're on the move. How awesome is that? The possibilities of use of geo-search are endless as users can find information about the locality from the locals!
User Interface (UI)
Hootsuite5 supports a completely new look UI, with adequate space for almost everything. The new UI looks brilliant and crisp, with Hootsuite5's many features neatly arranged. Users can choose from three design themes (Classic, Blue Steel, or Magnum) available to comfort their own needs and taste.
Facebook Features
HootSuite5 improves on many of the existing Facebook features it provides and adds some new ones as well. Users can now insert a photo to the link which they're uploading and can add titles and descriptions as well to the link information. Some great keyboard shortcuts have also been added for the ease of usage for users.
Integrating Re-Tweets
HootSuite5 integrates the auto-Re-Tweet functionality added by Twitter.com to let users re-tweet their tweets and now, Hootsuite5 users have the option to use the RT shorthand for re-tweeting as well as using the twitter tool to re-tweet.
Google Analytics
Hootsuite5 makes available all the statistics from Google Analytics available right on its dashboard, saving users the hassle of switching multiple screens to analyze different performance metrics such as site traffic etc. The OAuth secure login functionality can be used to securely track conversion to sales, lead generation, or other metrics from Google Analytics, using advanced URL functions.
Drag & Drop and other Miscellaneous Features
A cool new addition to Hootsuite5 is the popularly demanded drag & drop feature which allows users to add a picture or another file to a social networking status update by directly dragging the file from the desktop and dropping it into the message box. The dragged and dropped file will be automatically be uploaded to the Ow.ly file-sharing. This enhanced note can be sent to any of the social network's one is willing to. Along with all the feature enhancements, HootSuite5 is available in Japanese language as well and more international languages will be added soon as time progresses.
Better Performance and Final Words
—————-Recommendations, Please continue reading below—————-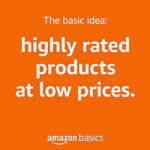 Highly rated daily-life products at low prices Shop Now
From bedding to office furniture and supplies, from kitchen accessories to health & fitness, from storage to travel bags, the amazon basics provides hundreds of daily use products at amazingly low prices with having highly rated consumers feedback. Click here to learn more >>>
Hootsuite5 with its HTML 5 integration has brought a performance hike in how the webpages load. Web application is made more responsive than ever and better caching has results in no reloads when tabs are switched by the user. This is especially helpful for companies managing thousands of social network user profiles. Hootsuite5 boasts a good feedback feature and online assistance via their Help Desk. The feedback channel for Hootsuite5 enables users to drop in a word about their views on the newest release and suggest possible improvements as well. Overall, Hootsuite5 is a great release which is bound to change how things are worked out on the web and prmoises to bring the new HTML 5 to the masses. Surely, everyone likes to ride the new technology horse and HootSuite5 just provides that.