Obviously, it's better late than never but Microsoft took almost a decade to realize the people's complaint and express their sorrow about the buggy Internet Explorer 6. Although, they only addressed the web developers in their message which shows they don't value their general users who are in millions as compare to developers. In the same message, they are also claiming that their upcoming IE9 is way better and everyone will like it. But at this stage, I want to say to Microsoft that It's 2011 and with the better version of IE you would also need to give us some strong reasons to switch from Firefox or Google Chrome to Internet Explorer 9. Now it's not that easy as it was in 2001 when you released Internet Explorer 6.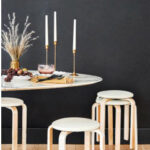 —————Recommendations; Please continue reading below————— Space-saving Furniture Shop Now
If you want to maximise space in your home, office or home-office with flexible furniture that collapses, folds, and stacks to fit every room, you can click here to see the wide range of space-saving furniture. Click here to learn more >>>
I recently found this picture at twitpic. We would love to know what you are thinking while viewing this message from Microsoft. Do you want to be the first one to know the latest happenings at SmashingApps.com just subscribe to our rss feed and you can follow us on twitter.
----------------------Recommendations; Please continue reading below----------------------