This Tabbed sliding doors menus look funky and elegant as well as being scalable. You can add as much text as you want and the tabs just expand and don't break apart, they also re-size nicely when you bump up the text in your browser. You can take a look at demo here!
In this tutorial John Stephen is going to show you how to create his own little twist on the very popular Sliding Doors of CSS menus by Douglas Bowman
—————————–Recommendations; Please continue reading below——————————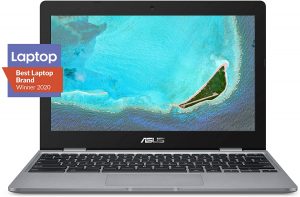 ASUS Chromebook C223 11.6″ HD Laptop Shop Now
This Asus HD Laptop is an amazon's choice for 'chrome computer laptop' is reviewed by 980+ reviewers that is available at only $249.99. It is ready for productivity and performance while being on the go or travelling, with speedy performance, robust security, and convenience for the user. This laptop has Lightweight 2.2 pound body and with thin and premium metallic finish for a sleek appearance having 11.6 inch HD 1366×768 Anti-Glare Display. The machine is powered by the Intel Celeron N3350 Processor (2M Cache, up to 2.4GHz) for fast and snappy performance including 4 GB DDR3 RAM; 32GB eMMC hard drive; No CD or DVD drive with it. Learn more about this product >>>
----------------------Recommendations; Please continue reading below----------------------
The menu is working great with all standards compliant browsers (Firefox/Safari/IE7/Opera etc..) and also works as far back as IE5.5 and IE6!