Designers have ideas playing in their minds consciously as well as sub consciously and to keep all these ideas from being forgotten something is required. This something has been given a form in the shape of useful apps that can be easily downloaded on iPhones. Such apps enable the designers to work on the go or as they go. This is indeed a brilliant idea of productivity apps that help keep the ideas stored and executed at a later appropriate time. There are different types of apps that cater to different productivity areas for designers and the best part of these apps is their portability and reliability. A designer can make notes or save a thought on these apps that will later become a precious project.
To keep everyone updated we have collected some excellent productivity apps that will enable all the designers to blend their life with work easily and seamlessly; isn't it great? All these apps are marvelous at their jobs and you'll be pleasantly surprised when you start using them!!
Ever wish you had a ruler or caliper handy? Wish no more!With the Caliper app, you can take easy, precise measurements wherever you are.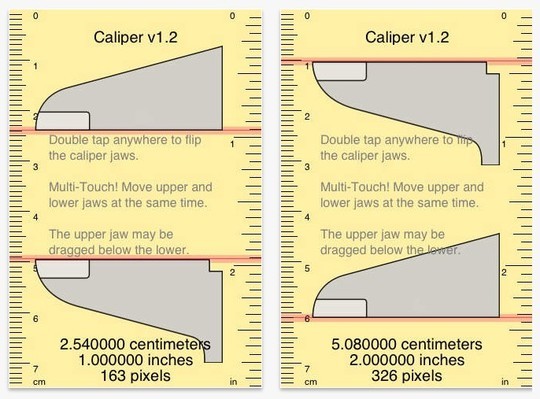 Sunrise is a free calendar app made for Google Calendar, iCloud and Exchange. Designed with love, Sunrise is a new experience that will make your life easier.
Palettes is a powerful iOS productivity tool for creating and maintaining color palettes. Turn your iOS device into a portable color creation tool. Now you can create a color palette anywhere at anytime.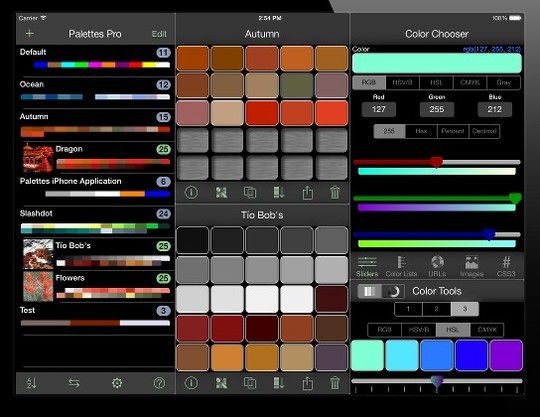 iDraw is the most feature-packed vector drawing and illustration app available on the iPad!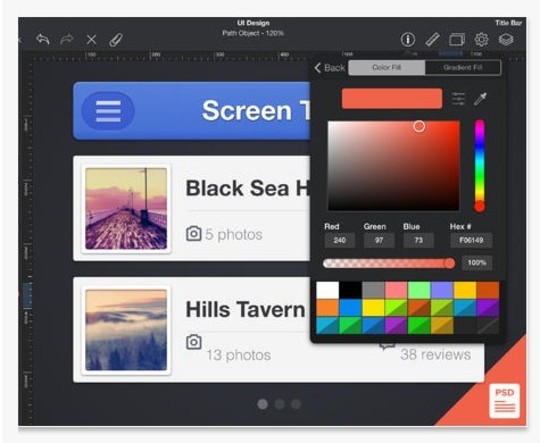 Interactive Panorama Capture and Sharing, with new Social Features! – Now in Version 1.6.2.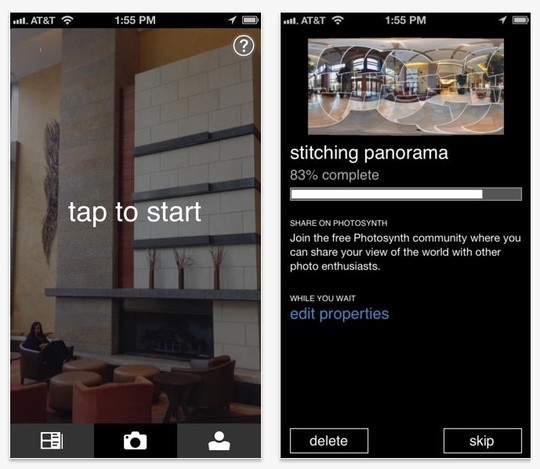 Accessing Wikipedia has never been faster and easier than with Wikipanion, designed for easy, search, navigation and display of Wikipedia entries.
AroundMe allows you to quickly find out information about your surroundings.
Air Video Free – Watch your videos anywhere!
Important: If you are running iOS 6 and newer, check out Air Video HD!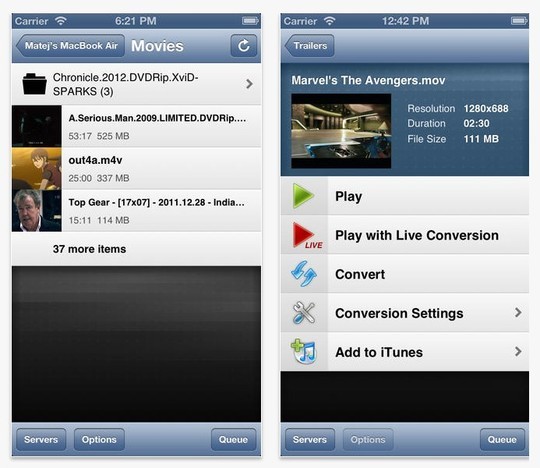 iHandy Level (one of the 5 tools of iHandy Carpenter toolkit) is now for free! Take this chance to download!
Pocket: Save Articles and Videos to View Later
Pocket has been named one of the best apps for iPhone and iPad by the App Store.
PCalc Lite – The Best Free Calculator
PCalc Lite is a fully functional and free taste of our very popular scientific calculator. It includes an optional RPN mode, multiple undo and redo, unit conversions and constants, as well as two stylish themes and our highly praised design.
iBooks is an amazing way to download and read books. iBooks includes the iBooks Store, where you can download the latest best-selling books or your favourite classics — day or night. Browse your library on a beautiful bookshelf, tap a book to open it, flip through pages with a swipe or a tap, and bookmark or add notes to your favourite passages.
Follow the world's creators.
Tap into the world's largest marketplace with the Official eBay for iPhone app! Now you can buy and sell items, compare prices, access our powerful search tools and so much more all from the palm of your hand.
Typefaces is a font viewer for iPhone and iPad.This application shows you all the fonts in your device and all the glyphs included those fonts.
If you're planning a trip to London, here on business or just passing through, Tube Map London from the makers of the successful NYC Subway Map app is a must. Getting started is simple; just select a station, either by using the search bar at the top of the screen OR by tapping on the map.
Fly around the planet with a swipe of your finger with Google Earth for iPhone, iPad, and iPod touch. Explore distant lands or reacquaint yourself with your childhood home.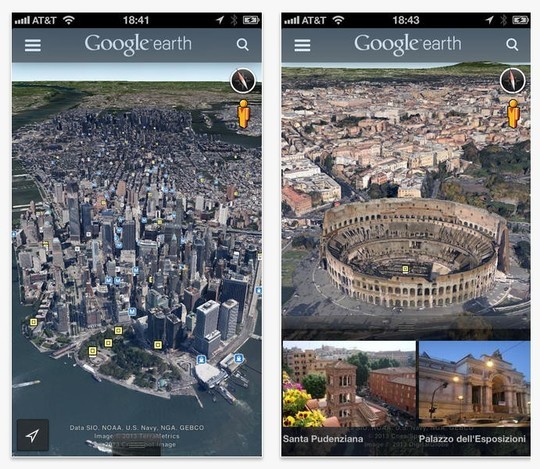 Convert every world currency with the XE Currency App – Free Edition. It offers live proprietary currency rates, charts, and even stores the last updated rates, so it works when the Internet doesn't.
Dictionary.com Dictionary & Thesaurus
Top-rated app with trusted reference content from Dictionary.com & Thesaurus.com. WORKS OFFLINE – no Internet connection needed when searching words.
The Yell.com Local Search app – Find a local business, book a taxi and much more.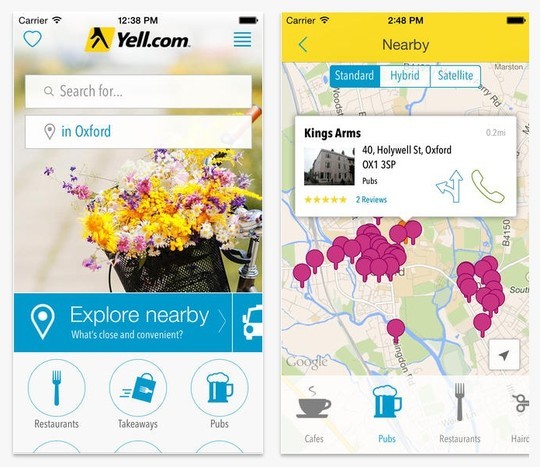 Dragon Dictation is an easy-to-use voice recognition application powered by Dragon® NaturallySpeaking® that allows you to easily speak and instantly see your text or email messages.
TV Guide — The UK's number one TV listings site brings you 7-day listings at a glance, remote record, alerts, social media options and more!
The most secure chat app on the AppStore with built-in free Off-the-Record encryption for all instant messages! Chat on Facebook, Twitter DM and dozen of other IM services!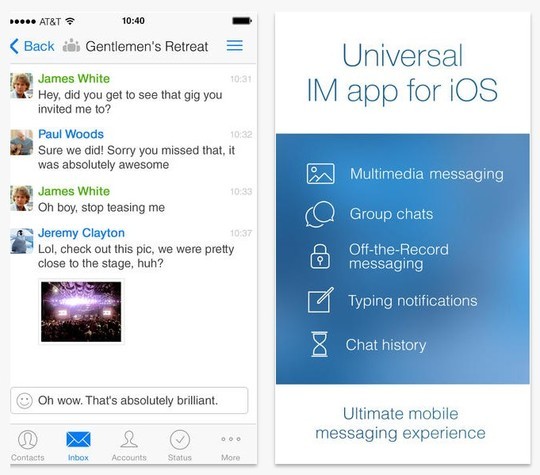 25-Atomic Web Browser Lite
Atomic Web Browser Lite is an advanced iPhone Browser which includes Desktop Tabs, Private Mode, Themes, Search Engine Plugins, Rotation Lock , Facebook/Twitter integration and much more.
iphoneappdesigners25
https://itunes.apple.com/gb/app/atomic-web-browser-lite/id355513788?mt=8
Atomic Web Browser Lite is an advanced iPhone Browser which includes Desktop Tabs, Private Mode, Themes, Search Engine Plugins, Rotation Lock , Facebook/Twitter integration and much more.
TuneIn lets you listen to the world's radio with sports, news, talk and music streaming from every continent. Enjoy 100,000 live radio stations and 2 million podcasts, concerts or shows on your iPhone, iPad and iPod.
Riveting talks by remarkable people, free to the world.
Skyscanner – Compare Cheap Flights
Get cheap flights fast with Skyscanner- the world's best flight search app. Join over 30 million people who have already downloaded our highly-rated apps.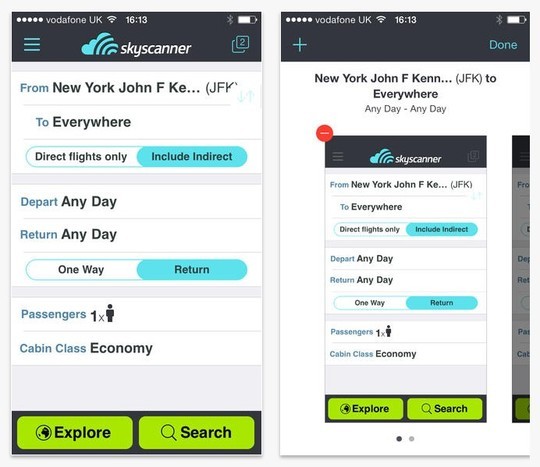 Wunderlist – To-Do & Task List
Wunderlist is the easiest way to manage and share your daily to-do lists. Whether you're running your own business, planning an overseas adventure or sharing a shopping list with a loved one, Wunderlist is here to help you get things done.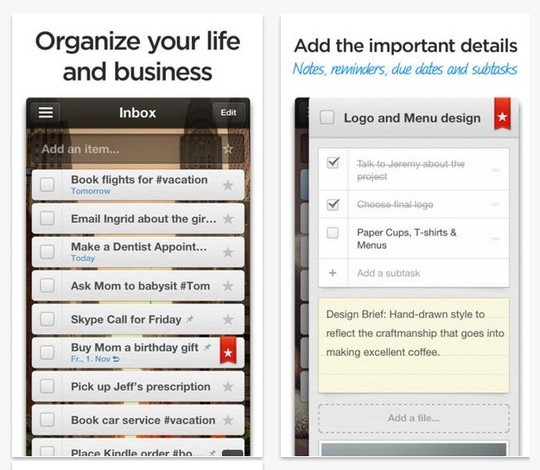 Use AirPort Utility to manage your Wi-Fi network and AirPort base stations, including AirPort Express, AirPort Extreme, and AirPort Time Capsule — right from your iPad, iPhone, or iPod touch.
Chrome – web browser by Google
Browse fast on your iPhone and iPad with the Google Chrome browser you love on desktop. Pick up where you left off on your other devices, search by voice, and save up to 50% of data usage while browsing.
See the weather like never before – only Yahoo Weather combines stunning photos with accurate forecasts across iPhone and iPad.
Introducing the all-new Podcasts app, an amazing way to discover, subscribe to and play your favourite podcasts. Explore hundreds of thousands of free audio and video podcasts in the Featured tab, or browse Top Charts to see what's hot right now.
Mailbox is a completely redesigned inbox that makes email light, fast, and mobile-friendly. Quickly swipe messages to your archive or trash.