We have already discussed about social networking softwares Let's Take A Look On Some Of The Great Free And Open-Source Community/Networking Website Software. But in this post we introduce you with another free solution to build your own digg clone website.
Drigg is a powerful Drupal module that allows you to create Digg and Pligg-like web sites.
Unlike other Drupal-based solutions, Drigg only has two dependencies:
—————————–Recommendations; Please continue reading below——————————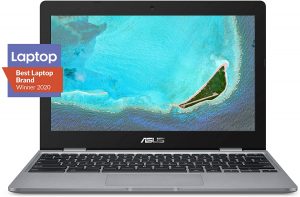 ASUS Chromebook C223 11.6″ HD Laptop Shop Now
This Asus HD Laptop is an amazon's choice for 'chrome computer laptop' is reviewed by 980+ reviewers that is available at only $249.99. It is ready for productivity and performance while being on the go or travelling, with speedy performance, robust security, and convenience for the user. This laptop has Lightweight 2.2 pound body and with thin and premium metallic finish for a sleek appearance having 11.6 inch HD 1366×768 Anti-Glare Display. The machine is powered by the Intel Celeron N3350 Processor (2M Cache, up to 2.4GHz) for fast and snappy performance including 4 GB DDR3 RAM; 32GB eMMC hard drive; No CD or DVD drive with it. Learn more about this product >>>
user_karma — a simple karma module Drigg is based on. user_karma was written by the same author as Drigg, Tony Mobily
A voting form – preferably extra_voting_forms.
Drigg can be download from here or you can see sample websites here or read the page about How to install Drigg to know exactly what to do – a pre-configured package will make your life easier if you're not used to installing Drupal.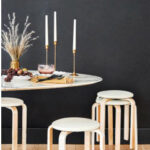 —————Recommendations; Please continue reading below————— Space-saving Furniture Shop Now
If you want to maximise space in your home, office or home-office with flexible furniture that collapses, folds, and stacks to fit every room, you can click here to see the wide range of space-saving furniture. Click here to learn more >>>
Features
Flexible voting. Drigg works with any voting system based on VotingAPI. The default voting system Drigg uses, extra_voting_forms, The module allows you to pick from 4 different voting forms: select box, select box with negative votes only, up/down, up only (ala Digg)
Easy, easy theming. Drigg provides a simple theme which just work, and is very easy to customise.
STRONG separation between code and theme. Unlike other systems, Drigg separates the module's logic and the presentation very carefully.
Plays well with Drupal. You can set Drigg as your home page, or you can decide not to do that. This means that Drigg will play well with your existing web sites.
Good code, easy bug fixing. Feel free to browse through the source: it's neat, extremely well commented, and tidy. THismeans that finding bugs is easier.
Flexible voting. Using extra_voting_forms, you can have N different voting forms for the same scoop. After voting, the others will grey out. This means for example that you can have a UP/DOWN form for a scoop, and then underneath a "select – negative values only" voting form for the same scoop.
Flexible as hell. Drigg is just amazingly flexible. While it has fully working defaults, it allows you to customise it immensely.
The power of Drupal. Drupal is a fantastic CMS. Once the system is setup, you will be able to install and use other Drupal modules as you like
Automatic votingYou can set a number of users as the "bosses", and other users as "slaves". The system will make sure that the "slaves" assign a random number of votes to the nodes voted by the "bosses". This will make it easier to startup your site without becoming schizophrenic 😀
Automatic role assignment.You can assign roles to people according to their karma amount, and (more importantly) to their karma ranking.