With this article, we want to share with you some very inspiring and creatively designed organic logo designs so that you can take some inspiration from them and can create your own very unique and appealing logo designs. You may find a bunch of organic or green logo designs on the Internet however, not all of them are creative enough to take inspiration from. Organic logo designs are important because they show your clients and target audience that you care about the environment which is kind of a necessity in today's green conscious consumer world.
With this in mind, we thought to compile a collection of some green and organic logo designs only. This is because we know coming up with a unique idea particularly in this area is quite difficult. You need to be creative enough to think something out of the box, an idea that has not been presented or used before; you need to come up with something unique.
Mighty Oaks from little Acorns Grow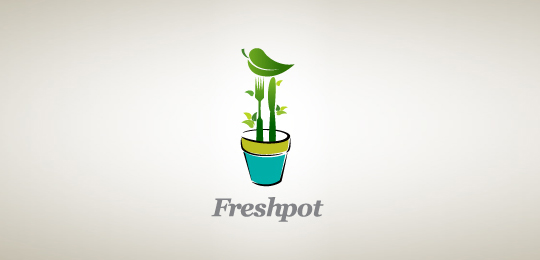 Port of Long Beach Green Cargo Container
Conclusion:
Scroll through our wonderful collection and be inspired to create your own stunning and wonderful Organic logo designs as well. What do you have to say about this assortment? Feel free to share your opinions and comments with us via comment section below. Have fun!!