In this collection we are showcasing a beautiful and eye catching round up of some clever and creative shopping bag designs for you. These shopping bags are unique and different from what we have seen in the markets. These shopping bags will turn your dull and boring grocery bags and shopping bags into something very exciting and appealing.
Here is the full list after the jump. We hope that you will enjoy this collection and will find this list inspiring for you as well. Do let us know what you think about this compilation. Have a look and enjoy!
You Might be Interested to Checkout These!
Canon EOS 500D Brochure & Collaterals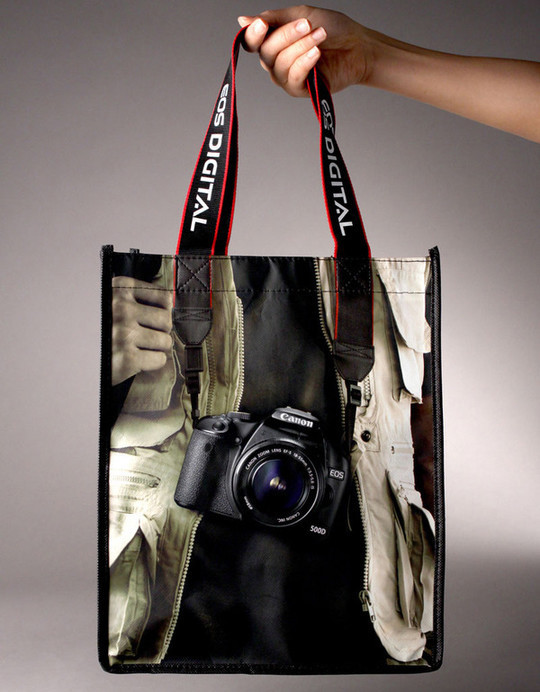 Habitat Shoe Boutique Branding
Creative Shopping Bag for an audio store