Maybe, most of us never heard the term MFA (Made for Adsense) sites but AdsBlackList makes me aware with this. AdsBlackList is a unique project designed to enable you to dramatically reduce the amount of MFA (made for ads) and LCPC (low cost per click) sites which appear through the use of PPC systems such as Google Adsense™, Yahoo Publisher Network™ and Chitika eMiniMalls™
 
—————————–Recommendations; Please continue reading below——————————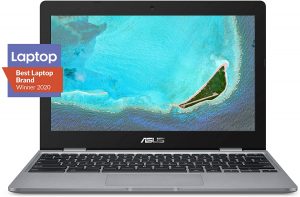 ASUS Chromebook C223 11.6″ HD Laptop Shop Now
This Asus HD Laptop is an amazon's choice for 'chrome computer laptop' is reviewed by 980+ reviewers that is available at only $249.99. It is ready for productivity and performance while being on the go or travelling, with speedy performance, robust security, and convenience for the user. This laptop has Lightweight 2.2 pound body and with thin and premium metallic finish for a sleek appearance having 11.6 inch HD 1366×768 Anti-Glare Display. The machine is powered by the Intel Celeron N3350 Processor (2M Cache, up to 2.4GHz) for fast and snappy performance including 4 GB DDR3 RAM; 32GB eMMC hard drive; No CD or DVD drive with it. Learn more about this product >>>
AdsBlackList will teach you how to seek, recognize and filter low paying google ads which, in most cases, link to MFA (Made for Adsense) sites AND they will provide you with tools that will help you to substantly increase your AdSense revenue, all for free. Why would you seatle on taking $0.01 when you can boost it over $0.50 per click and double or triple your earnings?
They also provides a database of Made For Ads (MFA) and Low Cost Per Click (LCPC) sites for PPC users to block, thus reducing the amount of fraudulent sites and increasing YOUR sites earning potential by attracting higher quality, higher paying ads. 
—————————–Recommendations; Please continue reading below——————————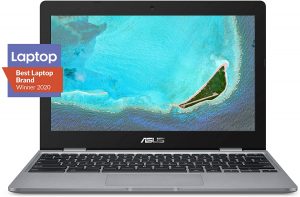 ASUS Chromebook C223 11.6″ HD Laptop Shop Now
This Asus HD Laptop is an amazon's choice for 'chrome computer laptop' is reviewed by 980+ reviewers that is available at only $249.99. It is ready for productivity and performance while being on the go or travelling, with speedy performance, robust security, and convenience for the user. This laptop has Lightweight 2.2 pound body and with thin and premium metallic finish for a sleek appearance having 11.6 inch HD 1366×768 Anti-Glare Display. The machine is powered by the Intel Celeron N3350 Processor (2M Cache, up to 2.4GHz) for fast and snappy performance including 4 GB DDR3 RAM; 32GB eMMC hard drive; No CD or DVD drive with it. Learn more about this product >>>
The basic membership with ABL is completely free, and will enable you to gather a list of 50 of the highest ranked MFA/LCPC sites. Just register now!