Tools are the best buddies for the designers, developers, bloggers and anyone in general who tends to spend lots of time in browsing internet. Different tools are designed to simplify certain tasks so that you can achieve results more effectively. This huge availability of different kinds of tools proves that there is always a better way of doing things.
In this round up, we are putting together 9 excellent tools web designers just can't afford to miss. These tools help them in making their workload simpler and easier for the web developers. So, without any further ado, here we are presenting the complete list for you. Feel free to browse through this compilation. Have a look and enjoy!
—————-Recommendations, Please continue reading below—————-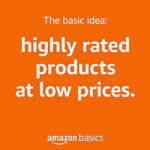 Highly rated daily-life products at low prices Shop Now
From bedding to office furniture and supplies, from kitchen accessories to health & fitness, from storage to travel bags, the amazon basics provides hundreds of daily use products at amazingly low prices with having highly rated consumers feedback. Click here to learn more >>>
The simplest way to try, install, and manage fonts. Install fonts from participating sites with a single click. Fonts are installed from the cloud on your computer in seconds.
D3.js is a JavaScript library for manipulating documents based on data. D3 helps you bring data to life using HTML, SVG, and CSS. D3's emphasis on web standards gives you the full capabilities of modern browsers without tying yourself to a proprietary framework, combining powerful visualization components and a data-driven approach to DOM manipulation.
Emmet is a plugin for many popular text editors which greatly improves HTML & CSS workflow.
Bookmarklet to Colorize Text Between 45 and 75 Characters (for line-length testing).
Office Lens trims, enhances and makes pictures of whiteboards and docs readable, and saves them to OneNote. You can use Office Lens to convert images to PDF, Word and PowerPoint files too.
A single place for all the knowledge you rely on to think, learn, and keep ahead.
Change the way you design with the most powerful prototyping platform on the planet.
Sleek, intuitive, and powerful front-end framework for faster and easier web development.
----------------------Recommendations; Please continue reading below----------------------
Wire Flow is a design sketchpad App for wireframes – on mobile, for mobile. Quickly create screens and flows with fluid touch controls.