No matter how many applications you have installed on your iOS device, you are always on the lookout for the next free and fun iOS app and specially for those apps that may make your iPhone more useful for you. Thanks to countless iOS developers you have a plethora of such apps to choose from. To save your time that would otherwise be spent on searching for these apps, we present a wonderful list of  free and useful iOS applications for iPhone users.
You are welcome if you want to share more amazing apps for iPhone that our readers/viewers may like. Do you want to be the first one to know the latest happenings at  SmashingApps.com just subscribe to our rss feed and you can follow us on twitter as well.
Genius Scan turns your iPhone into a pocket scanner. Fast and streamlined, Genius Scan enables you to quickly scan documents on-the-go, send the scans by email or whole documents as PDF. Unlike other scanner applications, Genius Scan is lightning fast and user input is kept to a minimum.
Wanna flip a coin for a hard decision? This app let you select your favorite coins to try your luck. The coins in iPhone will flip just like real coins flipping in the air. You can even use your iPhone to toss a coin with the same gesture tossing a real coin. The coins are beautiful, making you feel even better than tossing real coins.
Brightest Flashlight Free is a great flashlight that offers you all the convenience of a Flashlight for your iPhone, iPod and iPad. This is very handy for night time illumination. You can use Flashlight Free not only as a Flashlight, but as a night light and reading lamp as well.
USB Disk lets you store and view documents on your iPhone and iPod. It has an amazing built in document viewer and is very easy to use, with a simple and intuitive interface, yet it contains many powerful features. You can drag and drop files in iTunes to transfer them to your iPhone / iPod, then view them anywhere.
Compass is a a measuring instrument which indicates the cardinal points under the sunlight. Put your finger in the middle of the compass and line it's shadow up with the app's shading.
This application is Wi-Fi remote control of Samsung Internet@TV for 2010. If both your iPhone and TV were connected to the same access point, your iPhone is linked with TV automatically and you can use your iPhone like general remote.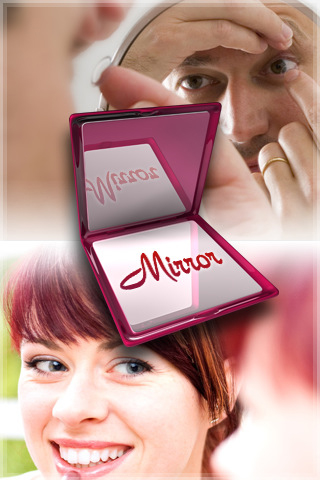 We all need to check our hair or makeup sometimes and this application is here to help. Just tilt the mirror properly so that you can get a good light from behind, you will then be able to perfectly see your reflection in the black background of the mirror.
MetalDetector is a app for iphone 3Gs. It use the magnetometer to measure the magnetic field when the iphone is placed near a feromagnetic metal like iron or steel.