You might have been using Chrome for a quite some time now but there is a good chance you are not taking its full advantage. Chrome's maximum potential lies in the power of its extensions. Below We have gathered 5 Chrome extensions that will enable you all to realize Chrome's full potential. You will not find these extensions in similar lists on other websites; I hope you find them to be useful to your computer usage.
Give the list a thorough reading, try out any extension you are interested in, and let me know in the comments how they worked out for you. You are welcome to share if you know more useful chrome extension which our readers/viewers may like. Do you want to be the first one to know the latest happenings at SmashingApps.com just subscribe to our rss feed and you can follow us on twitter.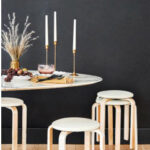 —————Recommendations; Please continue reading below————— Space-saving Furniture Shop Now
If you want to maximise space in your home, office or home-office with flexible furniture that collapses, folds, and stacks to fit every room, you can click here to see the wide range of space-saving furniture. Click here to learn more >>>
Mini Google Maps is an extension for Chrome that makes it easier to use Google Maps whenever we are browsing the web. The extension adds a new icon to Chrome's address bar which is a shortcut to using Google Maps.
The WOT add-on is a safe surfing tool for your browser. Traffic-light rating symbols show which websites you can trust for safe surfing, shopping and searching on the web.
Google Dictionary extension is Google's own extension for its own browser, Chrome. With the extension installed, Chrome users will no longer need to bookmark any dictionary websites. The extension simplifies looking up word meanings by eliminating the need to visit a dictionary website in a new tab.
Some sites can only be displayed using IE, and with this extension you can now see those sites without leaving Chrome. Great for web developers who want to test the IE rendering engine, users who use sites with ActiveX controls, and users who want to use the explorer view for local files
Webpage Decorator is a browser extension for Google Chrome. The extension provides its users with a unique feature: it lets us create our own color scheme for any website.
goo.gl url shortener is an extension which allows you to shorten the current website URL with the new Google URL Shortener service http://goo.gl/
—————-Recommendations, Please continue reading below—————-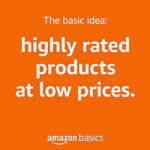 Highly rated daily-life products at low prices Shop Now
From bedding to office furniture and supplies, from kitchen accessories to health & fitness, from storage to travel bags, the amazon basics provides hundreds of daily use products at amazingly low prices with having highly rated consumers feedback. Click here to learn more >>>
When I saw TV Chrome extension, I did not believe my eyes. Without paying anything, setting up anything, I was able to view hundreds of channels from around the world. TV Chrome is an extension for Google Chrome. It places an icon in Chrome's address bar which we click to dropdown a window.