Website testing and validation are the must to conduct processes before making any website live. By Validation, we mean the process of checking out the website data against a standard or requirement. It has become extremely important to verify the quality and correctness of web page code. These are the necessary and fundamental process and one should never overlook to check and test the web pages in order to make sure that they are working fine with great look.
Therefore, we compiled an excellent collection of some of the best online tools for website validation and testing. We hope that these highly useful online tools for website validation and testing will make your life easier. Enjoy!
This validator checks the markup validity of Web documents in HTML, XHTML, SMIL, MathML, etc.
WAVE is a free web accessibility evaluation tool provided by WebAIM. It is used to aid humans in the web accessibility evaluation process. Rather than providing a complex technical report, WAVE shows the original web page with embedded icons and indicators that reveal the accessibility of that page.
This is the W3C Feed Validation Service, a free service that checks the syntax of Atom or RSS feeds.
Use this tool to evaluate the functional accessibility of a single web page.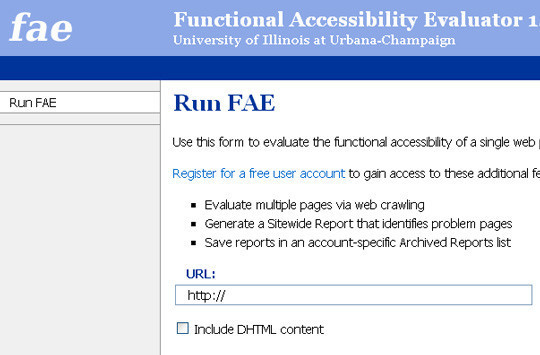 Use this tool for testing your site on all browsers on most operating systems.
With this tool you can Analyze your website speed and breaking down the way elements are loaded.
This tool analyzes anchors (hyperlinks) in a HTML/XHTML document. It is very useful to find broken links.